Helping businesses integrate strategies to mitigate the climate crisis
The carbon cycle and its effect on climate is complex. Our role is to provide a better understanding of what's involved and help our clients implement simpler solutions to reduce their impact on the climate.
We can help with…
Simple carbon and climate solutions tailored to you
Support carbon offset projects with sustainable development
Local knowledge and global expertise
We offer carbon management services to organisations across the globe, supporting a diverse range of clients from individuals to small businesses to large corporate emitters.
Our carbon advisory services help clients estimate their carbon emissions and devise strategies to reduce emissions of their business.
Why work with Carbon Neutral

Collaborative
We involve you at every step to achieving your goal.

Integrity
We are always transparent and honest in our communications.

Innovative
We enjoy the challenges and learnings of problem solving.
What our partners are saying

"Plant-a-Tree is an accessible and significant part of our evolving mission to be a more environmentally responsible business."

"Our partnership with Carbon Neutral allows us to bring the brand values to life in a very real and localised way."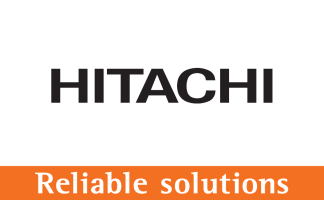 "Our partnership helps us minimise environmental impact to ensure we leave the world a better place for future generations."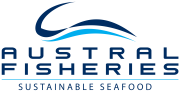 "It's critical for us to ensure sustainable mangement, science and conservation is at the base of our business. "
How to offset
We simplify the process for you
At each stage of your journey we are here to help you achieve your climate goals.
1. Measure your footprint
You can self-measure your footprint using our online calculator.
For more complex assessments we recommend working with one of our Carbon Consultants.
We can help you to evaluate where energy is consumed and how to improve your efficiency.
Talk to our team about carbon reduction programs.
Compensate for your unavoidable emissions by supporting carbon projects that benefit both the environment and sustainable development for local communities. Explore our range of offset projects.
Talk to us
Impact at the Yarra Yarra
We've developed Australia's largest biodiverse reforestation carbon sink on degraded landscapes in Southwest Australia.
The Corridor project supports Gold Standard-certified carbon offset credits (VERs and PERs) and independently certified Biodiverse Reforestation Carbon Offsets.
The project contributes socio-economic co-benefits and aligns with the United Nations Sustainable Development Goals (SDGs).
Contribute to the United Nations Sustainable Development Goals
Carbon Neutral can help you support carbon offset projects that deliver on the SDGs. Our Yarra Yarra Biodiversity Corridor project and the international offset projects we are licensed to sell contribute to different combinations of the 17 Goals.
We can help you balance your carbon footprint by supporting the projects that fits your business' strategy and scope, such as focusing on locations or causes most relevant to them.
FAQS
Which countries does Carbon Neutral work in?
We work with organisations from around the globe to offset their emissions; climate does not heed country boundaries. As well as generating carbon offsets for our own projects in Australia, we source international offsets from a variety of countries, both advanced and developing nations.
Is my purchase tax deductible?
The purchase of trees or carbon offsets may be a tax deductible business expense but organisations will need to seek their own independent tax advice.
What is the voluntary market, and what is the compliance market?
Voluntary Markets allow organisations to access carbon offsets that have been issued under various voluntary standards, enabling them to reduce their overall carbon footprints, whether for business (marketing), moral or philanthropic reasons or in anticipation of regulations being introduced. The voluntary market is more flexible than the compliance market but the standards held are often more rigorous than compliance standards.
The Compliance (or Regulatory) Markets operate where relevant legislation requires organisations to measure and report their carbon emissions and, if necessary to balance their legislated carbon allowance, acquire carbon offsets that have been issued in accordance with strict regulatory requirements.
What are accredited / unaccredited offsets?
Accredited carbon offset projects are assessed, verified and certified under strictly regulated and controlled global standards that comply with the Kyoto Protocol Mechanism. Projects must comply with strict standards, they must undergo independent verification by accredited third parties and are subject to regular and ongoing review and auditing mechanisms. Accredited offsets can be used in both the Compliance and the Voluntary Markets.
Unaccredited offsets do not need to comply with any standards; the project developer can apply its own guidelines or protocols, and projects do not have to undergo the same rigorous mechanisms as accredited offsets. Unaccredited offsets can only be used in the Voluntary market.
What certification standards does Carbon Neutral use?
Carbon Neutral is licensed to generate and trade in Australian Carbon Credit Units (ACCUs) that are issued under the Australian government's regulatory framework. We also trade in Certified Emission Reduction (CER) units issued under the Clean Development Mechanism (CDM). These carbon offsets can be used in both the compliance and voluntary markets.
Our reforestation project is certified under the Gold Standard Foundation Land Use and Forestry certification methodology (we are the only carbon project developer in Australia to have achieved this accreditation). The carbon offset credits that are generated are only issued after rigourous independent audits; the resulting Gold Standard Verified Emission Reductions (VERs) can be traded on the international market vis Gold Standard's independent register.
Carbon Neutral sources other certified offsets for clients such as Verra VCS and United Nations' CDM CERs. Carbon Neutral is also licensed to sell ACCUs.
We also sell Biodiverse Reforestation Carbon Offsets (BRCOs) from our reforestation projects. These are generated in accordance with Carbon Neutral's own internal methodology but are not accredited by a recognised accrediting body. They are, however, assessed and verified by independent third party auditors.