Information for our Partners
We offer our Partners the use of brand assets, including a suite of badges, photography and social media graphics to promote their sustainability credentials for 12 months.
There are a couple of ways you can become a Carbon Neutral Partner; you can purchase carbon offsets or support our Plant-a-Tree program. In an effort to make this achievable for everyone we have minimums that relate to organisation size.
Brand Toolkit for Partners
We offer our Partners a selection of marketing collateral that can be used on digital and printed material to promote the contribution they are making to improve sustainability on our planet.
The brand collateral Partners are eligible for is dependent on the product or services provided to them. Please refer to the logo use guidelines outlined in our Brand Toolkit for Partners that you can view below or download here.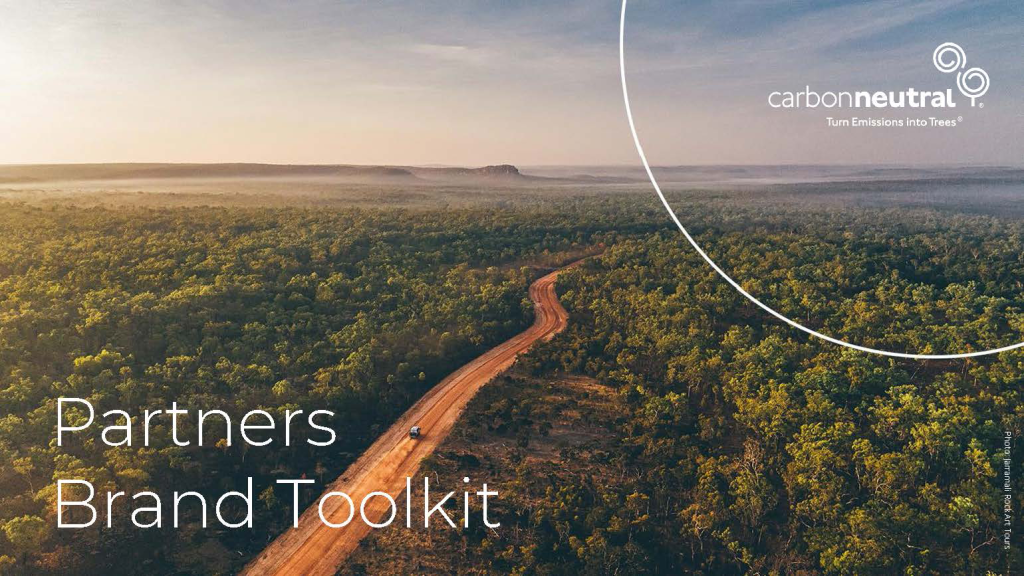 The Carbon Neutral logo
The Carbon Neutral logo is a registered trademark and is the property of Carbon Neutral Pty Ltd (Carbon Neutral), an independent legal entity established and incorporated in Australia.
It symbolises a commitment to promoting care for our climate and the environment with carbon credits and / or native mixed species tree planting that promise real and additional emission reductions.
Carbon Neutral has established terms and conditions for use of the trademark that ensure that only those who adhere to its values and objectives can display the logo.
The Carbon Neutral trademarked logo may only be used in connection with activities belonging to the products and services that it covers, and only with prior consent of Carbon Neutral and acceptance of the Carbon Neutral Logo and Branding Terms of Use.
Each approved user is required to sign a legally binding agreement that specifies the conditions mentioned above.
Using the Carbon Neutral logo
By its very nature the Carbon Neutral logo has a high value and we are very protective of its use. We have strict guidelines for the use of our logo and ask that we have the final sign off on its use and placement.
Choose the logo you would like from the Brand Toolkit for Partners.
Download the Logo and Branding Terms of Use.
Read and sign page 4 of the form.
Email your signed form along with the logo you are requesting.
Photo gallery