About Carbon Neutral
For over 20 years we have been working with individuals and organisations to reduce their impact on the planet.
A commitment to the environment
Carbon Neutral has grown to be a market leader with a global reputation, and is now one of the longest standing carbon offset providers in Australia.
Our services include energy and water auditing, and carbon consulting and reduction programs. We are the only developer of a Gold Standard certified reforestation project in Australia.
Our achievements
Over 20 years experience in the carbon industry.
Created Australia's first online carbon calculator.
Planted over 30 million trees.
Developer of Australia's largest biodiverse reforestation carbon sink.
First Australian project to achieve prestigious Gold Standard certification.
Parent company Auscarbon was the first in Australia to receive federal government-issued Greenhouse FriendlyTM carbon credits.
How it started
Carbon Neutral's origins trace back to 2001 when it was established as a charity in response to the growing global concern of climate change.
In the years following, demand grew among large businesses for carbon advisory and reforestation offset services. In 2013 Carbon Neutral restructured as a private company to help meet this demand.
With organisations increasingly seeking carbon sequestration solutions coupled with habitat restoration co-benefits, Carbon Neutral responded by developing its flagship biodiverse reforestation project, the Yarra Yarra Biodiversity Corridor.
The broad scale nature of the Yarra Yarra Biodiversity Corridor, along with the adoption of innovative and refined planting techniques, allowed Carbon Neutral to produce its own high quality reforestation offsets and implement its highly regarded Plant-a-Tree program.
Expanding our capabilities
Investment from Tiverton Agricultural Investment Fund (TAIF) has seen the development of new projects in other parts of Western Australia, Victoria and New South Wales.
As well as adding to our capacity to expand our reforestation and biodiverse revegetation projects, TAIF brings considerable expertise in sustainable farming and the generation of soil carbon credits from regenerative agricultural practices. Working directly with TAIF, Carbon Neutral can now also offer partners the opportunity to participate in this market.
Together we have established more than 14,000 hectares of biodiverse plantings, equivalent to 2,250 Melbourne Cricket Grounds, making it the largest biodiverse reforestation carbon sink in Australia.
Yarra Yarra Biodiversity Corridor
Our Yarra Yarra Biodiversity Corridor was the first (and so far, the only) Australian project to receive premium certification, by the internationally recognised Gold Standard Foundation; a highly significant achievement reached by demonstrated ability to capture and store CO2-e for 100 years while simultaneously delivering direct environmental, social, economic and Aboriginal heritage co-benefits.
Carbon Neutral is committed to a mindset of continuous improvement and innovation, remaining focused on helping to build a sustainable and climate positive future.
Gold Standard
Gold Standard accreditation enables Carbon Neutral and our clients to trade high value carbon offsets in the international voluntary market, that is much broader and more diverse than the limited compliance market in Australia. (We can also provide credits to meet the compliance needs of Australian emitters.)
We assist with measuring, reducing and neutralising organisational carbon footprints, including Australian Government certification under Climate Active Carbon Neutral Standard. Our clients improve their efficiency and reduce their costs to deliver positive sustainable outcomes and minimise their impact on the planet.
Sustainable Development Goals
Carbon Neutral supports carbon offset projects that deliver on the United Nations Sustainable Development Goals (UN SDGs).
Our Yarra Yarra Biodiversity Corridor project and the international offset projects we are licensed to sell contribute to different combinations of the 17 Goals.
The UN SDGs empower organisations with opportunities to demonstrate their environmental, social, and economic value they bring to their customers, stakeholders, and the wider community.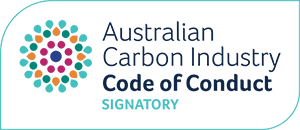 We are a recognised offset entity under the Federal Government's Emission Reduction Fund and are a signatory on the Australian Carbon Industry Code of Conduct.
Carbon Neutral Pty Ltd (ABN 42 164 635 769) holds Australian Financial Services (AFS) Licence No. 451004.
What our partners are saying

"I've learnt so much in the process of becoming carbon neutral, I'm looking forward to it being our new standard as a company."

"We've been able to achieve our organisation's sustainability goals through both offsetting and the Plant-a-Tree program."

"Our partnership with Carbon Neutral allows us to bring the brand values to life in a very real and localised way."

"Together, we must reduce our impact on the environment. I highly recommend Carbon Neutral to help you offset your impact."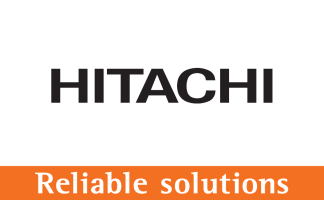 "Our partnership helps us minimise environmental impact to ensure we leave the world a better place for future generations."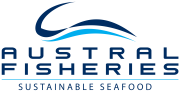 "It's critical for us to ensure sustainable mangement, science and conservation is at the base of our business. "