Understand your carbon footprint
Measuring your emissions is the first step understanding your carbon footprint and becoming carbon neutral.
We can help you to measure your greenhouse gas emissions and become carbon neutral, or have net zero carbon emissions.
Option 1: Calculate your own emissions
Use our online carbon calculator to do a self-assessment.
There are 10 categories, covering the most common activities associated with GHG emissions. The standard calculator (default) will give you a good indication based on averages. If you'd like to add more detailed data you can create an account and use our advanced calculator.
How it works
Enter the data for each activity that is relevant to you and for the period you wish to measure. Carbon footprints generally cover a period of 12 months, but other time scales can be used e.g. to calculate the emissions from a particular event or from a project.
You can choose to measure for a calendar year or financial year (or part thereof) – the choice is yours. For accuracy, you will need to be consistent and enter data for the same time period for each emissions factor.
To include GHG emissions from activities not listed on the online carbon calculator please contact us.
Who is this for?
Suitable for individuals and small to medium business that wish to make a difference but that don't necessarily have a complex footprint.
Option 2: GHG Assessment (Carbon Footprint)
You engage one of our carbon advisors to measure your footprint and provide an accurate assessment of your business operation.
How it works
One of our advisors will review all the relevant data from your business around energy use, water use, waste, transport, packaging etc and carry out the calculations for your assessment. All material emission sources – anything that contributes more than 1% of overall emissions – should be included where possible.
We use Australian and internationally recognised methodologies and standards in our calculations.
After the assessment is completed you will be delivered a Organisational Greenhouse Gas Inventory (Carbon Footprint) Report that details your carbon emissions for the period. Suitable offsetting options can then be provided should you wish to offset some or all of these emissions.
You will be able to claim carbon neutrality based on your Report which provides transparency for how your footprint has been calculated and outlines the activities included and the methodology and emissions factors used to calculate this.
The extent of your 'carbon neutral' status in the report can be attributed to the elimination of 100% of the emissions of your activities. Or, it can be for only part of your emissions that relate to certain aspects or activities, for example, electricity emissions.
The report acts as a public disclosure statement which you can use to provide transparency for your customers, suppliers and stakeholders to substantiate your claims.
Our report provides assurance to stakeholders that GHG assessment and offsetting has been carried out under Carbon Neutral protocols and upholds the integrity of your program to support your marketing and communications.
Who is this for?
Suitable for business owners who wish to claim carbon neutrality but are not seeking to achieve ISO certification or the Australian government's Climate Active certification.
Option 3: Carbon neutral certification – Climate Active or ISO Certification
To achieve ISO 14064 -1 (Greenhouse gases — Part 1: Specification with guidance at the organisation level for quantification and reporting of greenhouse gas emissions and removals) or the Australian government's carbon neutral Climate Active certification it is highly recommended to employ an experienced carbon advisor to conduct the GHG Assessment (carbon footprint).
While there is no statutory requirement for you to have your carbon footprint third party verified, it is recommended by ISO 14064 and a requirement of the Australian government's carbon neutral scheme.
How it works
Climate Active Certification : The Australian government's carbon neutral standard.
After applying for carbon neutral certification and being accepted, you have to maintain the licence agreement of your carbon neutrality by meeting the obligations. Achieving and maintaining certification involves paying further (annual) certification and auditing fees.
ISO 14064 -1 : International certification
Similar to the process for Option 2, ISO 14064-1 recommends that a third party independent audit be conducted to validate that the assessment of your carbon footprint meets all of the requirements of the Standard.
A third party verifier that is accredited to ISO 14064-1 is required to ensure that the carbon footprint meets the requirements of the greenhouse Gas Protocol – Corporate Accounting and Reporting Standard.
Who is this for?
Suitable for business wishing to achieve ISO 14064 -1 (certification) or have your carbon footprint certified under the Australian government's carbon neutral 'Climate Active' certification.
Choosing this option will require an understanding of the scope of your business for Carbon Neutral to be able to provide you with a firm quote.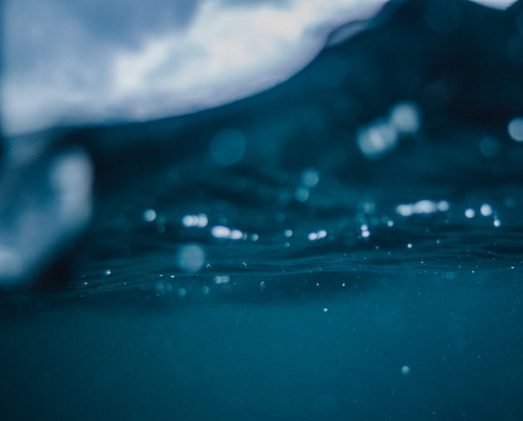 The emissions produced by organisations are categorised into 3 scopes.

Scope 1
These are emissions that have come directly from sources that are owned or operated by your organisation. For example, fleet vehicles and air conditioning.

Scope 2
These are emissions generated from imported energy consumed to operate owned or controlled equipment or facilities of an organisation. This includes the electricity purchased to heat and cool buildings.

Scope 3
Generally, these are emissions that arise from activities which aren't owned or controlled by the organisation, but you do have some control over. For example, air travel, staff commute, waste management.
What we offer

GHG Assessments
Measure your footprint to discover the activities that are having the greatest climate impact.

Carbon reduction programs
We deliver bespoke emission reduction strategies to meet your climate goals.

Reforestation
Help our creation of a corridor that is restoring ecosystems and preserving biodiversity.

Carbon offsets
Sourced from local and global projects to suit voluntary and compliance requirements.