&lt Back To Blog Archive
What are airports and airlines doing to reduce carbon emissions?
BY


Carbon Neutral
Date


September 2023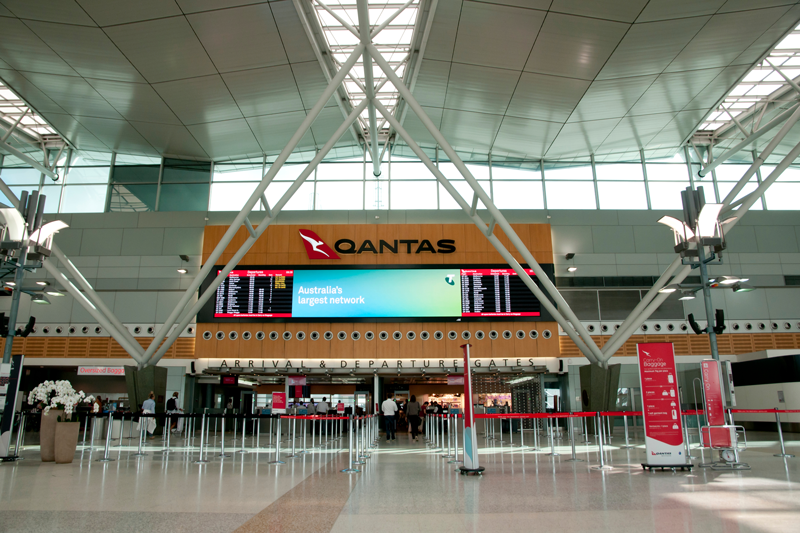 Aussies love a holiday and often that means flying to a destination. Alarming reports over the past few years like this story about Australian airports emitting close to four coal power plants' worth of carbon have caused us to consider the impact of airlines and airports on the environment.
The global aviation sector—which includes freight, domestic and international travel—accounts for 2.5% of CO2 emissions globally, but this doesn't include emissions travelling to and from the airport. As all Australian airlines are on a turbulent journey to achieve a Federal Government mandated net-zero emissions by 2050; and travellers are becoming increasingly concerned about their carbon footprint, how are airports and airlines rising to meet the challenge?
Perth Airport commits to going carbon neutral
We know that Australia is the world's 14th highest emitter, with transport the second highest contributor after energy production. Carbon Neutral has partnered with Perth Airport to help them realise their commitment of being carbon neutral by 2030.
Perth Airport is undertaking a range of measures to offset and reduce its carbon footprint. This includes offsetting it's bus fleet emissions by funding the planting of trees in Western Australia's Yarra Yarra Biodiversity Corridor. The new multi-story car park closest to Terminal 1 uses solar panels and will soon have energy-efficient LEDs.
Customers also have the option to offset their trips for a small $0.80c surcharge, an initiative in its infancy has already seen a 3% uptake—that's over 40,000 bookings. The initiatives are part of the airports push to reach Level 3 in the Airport Carbon Accreditation Program. Currently the highest ranked Australian airport is Sunshine Coast with a 3+. Only 16 airports out of the 395 accredited globally have achieved the highest rating, a 4+.
Airlines seek efficiency for emission reducing gains
Airports themselves are vulnerable to the impacts of climate change. Rising sea levels, higher temperatures, and weather extremes both impact on an airport or airline's ability to operate business as usual; but also impact on customers preferences of whether they travel and where they go. Both airports and airlines globally are focussing on reducing their environmental impact, many of them striving for carbon neutral status through reducing emissions and purchasing offsets or seeking sustainable options like the test flights using hydrogen-powered aircrafts planned for Queensland in 2024.
As the Climateworks Centre points out, around 70% of Australia's emissions could be impacted by infrastructure, meaning airports cannot neglect an emissions-reducing lens when planning upgrades to facilities or implementing new technology or processes.
Some countries have shown it is possible to achieve a carbon neutral airport—like the Galapagos Ecological Airport (formerly Seymour Airport) off the Ecuadorian coast which has been deemed carbon neutral since 2017, with all energy derived from renewable sources, and more than 80% of the construction in 2012 came from recycled materials. Other ecological innovators include Oslo Airport, where winter snow is cleared and stored in thermally insulated wood chips to be used as a coolant in summer.
Embark on your net-zero journey
We'll guide you through the entire process, from managing your footprint calculation to certification.
Consumer uptake of flight offsets remains low
Travellers have long had the option to voluntarily purchase offsets for their flights through Qantas, Jetstar and Virgin, but investigations by Choice show less than 1% of Virgin passengers choose to do so. Qantas created the Fly Carbon Neutral incentive program offering to match the contribution and offering Qantas points for each dollar spent, which around 11% of passengers are choosing to do.
This highlights the need for airports and airlines to look more broadly at their assets and infrastructure and invest in projects that reduce carbon emissions. Incorporating onsite solar and battery storage, baggage handling, airfield lighting upgrades, waste minimisation and the electrification of ground support equipment are just some of the best practice initiatives identified in a recent Clean energy and infrastructure report.
Airlines must invest in net-zero
If airlines are to achieve net-zero carbon emissions by 2050, significant investment will be required to continue to innovate operational procedures and seek sustainable aviation fuel (SAF).
The recent investment into MicroTau, a thin sticker applied to the outside of planes that has the potential to save 225 million tonnes of carbon annually, is just one example of the investment into innovation required to truly tackle reducing emissions in the aviation sector.
In June, Qantas announced a $400 million 'Climate Fund' that demonstrates Australian airlines shifting mindset in their role in reducing carbon emissions. Three months prior in March 2023 Qantas unveiled plans to partner with Airbus to establish a biofuel refinery in Queensland to convert agricultural by-products like sugar cane into sustainable aviation fuel (SAF).
A multifaceted approach is required, one that will see aviation businesses both reducing emissions and investing in sustainable carbon offset or licensed Australian Carbon Credit Units. The effectiveness of utilising overseas rainforest carbon offset programs has also been brought into question, after the Guardian revealed more than 90% of credits purchased by businesses including Qantas were likely 'worthless'.
Carbon Neutral produce Gold Standard-certified carbon offsets (VERs and PERs) and independently verified Biodiverse Reforestation Carbon Offsets. The aviation sector must progress beyond needing to look like they care about carbon emissions and be actively working to reduce carbon emissions to create a meaningful and 'nature positive' outcome. Thankfully we are already seeing that change take place, with future generations of travellers to reap the benefits.
Share This