&lt Back To Blog Archive
Cardly: Sustainably guilt free greetings!
BY


Carbon Neutral
Date


November 2023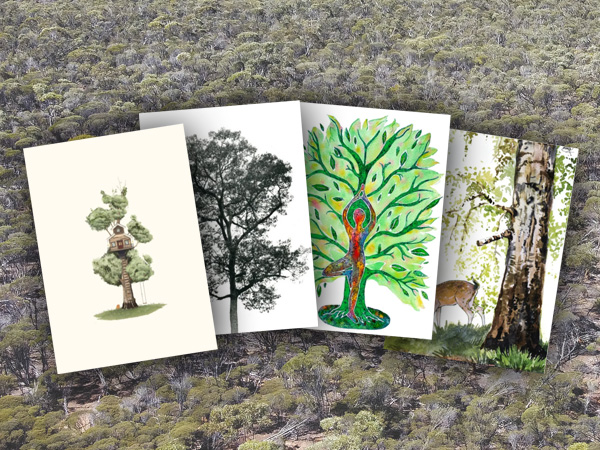 At Carbon Neutral, we collaborate with businesses spanning a wide range of sectors, all united by a common desire to make a positive difference in the fight against climate change and the preservation and restoration of biodiversity in Australia.
One remarkable example is Cardly, an online service that revolutionises the concept of greeting cards by enabling businesses and consumers to send heartfelt, handwritten cards directly from their computers or phones.
When Cardly first embarked on their journey, their goal was simple yet profound: to enhance the traditional greeting card in every possible way. This endeavour included minimising their environmental footprint by adopting a zero-waste model, reducing transportation emissions, and utilising eco-friendly materials.
What brings us immense joy at Carbon Neutral is that Cardly acknowledges their most impactful contribution lies in their participation in our plant-a-tree program. For every 100 cards sent through their platform, they plant five trees—a commendable effort!
Cardly are driven by an unwavering passion to foster more meaningful connections among people while simultaneously championing positive change. They integrate environmental considerations into every facet of their online greeting card business.
Cardly exemplifies a company that pays meticulous attention to detail in order to mitigate their own impact on the environment. They operate on a zero-waste principle, ensuring that cards are printed only upon the placement of orders. Additionally, cards are produced and dispatched from the nearest location to the recipient, resulting in faster delivery times and reduced fuel consumption. Moreover, Cardly exclusively utilises paper stocks that boast exceptional environmental credentials—each stock is either Forest Stewardship Council (FSC) certified or composed entirely of recycled materials.
Furthermore, the digital nature of online card services eliminates the need for physical storefronts and their associated energy consumption. Traditional brick-and-mortar stores require lighting, heating, air conditioning, and other energy-intensive systems. By opting for online platforms, the energy savings from avoiding these infrastructure requirements can be significant.
Overall, ordering cards through an online service that handles printing and posting on your behalf is often more environmentally friendly due to reduced waste, localized printing and delivery, eco-friendly material choices, and the elimination of energy consumption associated with physical stores. These factors collectively contribute to a lower carbon footprint and support sustainability efforts in combating climate change.
Recognising that some degree of environmental impact persists in their day-to-day operations, Cardly has made a commitment to further diminish their ecological footprint. They have engaged Carbon Neutral to plant trees on their behalf and on behalf of their customers, taking a more direct approach to address these issues. The numbers speak for themselves—Cardly's investment equates to over 50 trees planted for every tree used in the production of their cards and envelopes.
Cardly exemplifies the kind of business that we at Carbon Neutral love to collaborate with. They not only recognise their operational influence on the planet but also proactively take steps to mitigate those impacts. Their unwavering dedication to doing the right thing is truly inspiring. We eagerly anticipate continuing to support them on their sustainability journey and wholeheartedly recommend them for your next special card-sending occasion!
Click here to read more about what Cardly are doing to improve the sustainability of their business.

Share This