&lt Back To Blog Archive
Planting for our future
BY


Kat Rischbieth
Date


July 2020
Photo


June 2020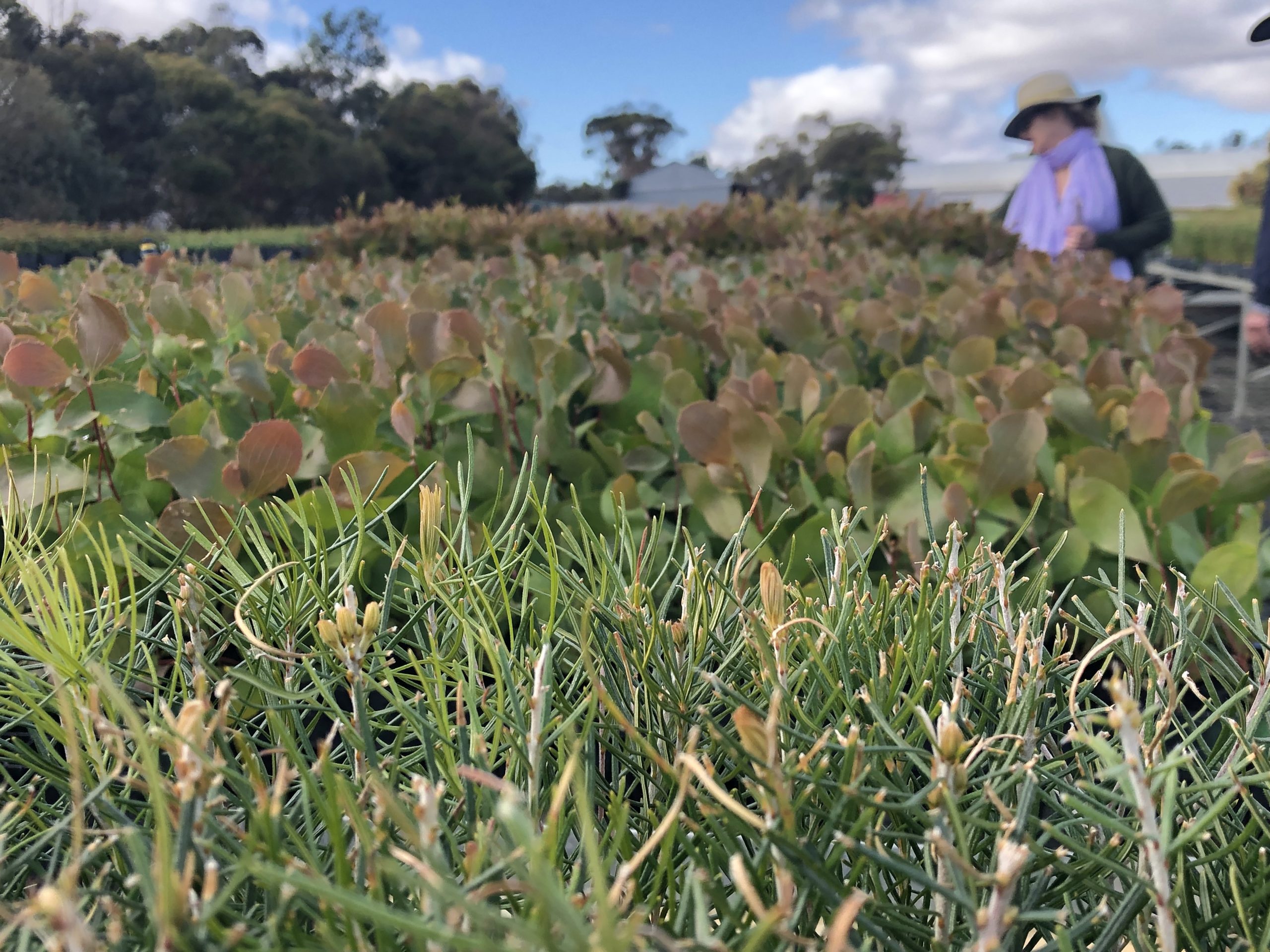 Carbon sequestration
Over 50 years it is estimated our planting sites at the Yarra Yarra Biodiversity Corridor will conservatively sequester 120-180 tonnes of CO2-e per hectare.

Biodiverse Reforestation
Tree and shrub species indigenous to the region are direct seeded or hand planted as seedlings to restore the biodiverse environment.
In addition to helping our clients measure and offset their carbon footprint, we have our own reforestation project located in a globally recognised biodiversity hotspot.
Our restoration activities are ongoing and the planning for this year's planting program began well over 12 months ago with soil type analysis, mapping, documentation and research of remnant vegetation.
In the later months of 2019, we were busy collecting seeds for our reforestation program.
Our vision is to create Australia's largest biodiverse reforestation carbon sink.
Our project goals
The goal is to link the new plantings with remnant vegetation along a 200km highway called the Yarra Yarra Biodiversity Corridor.
The restoration program will remove significant amounts of carbon pollution from the atmosphere as well as generate measurable social, economic and environmental co-benefits. And the corridor will provide essential connectivity for birds and animals to transition through the landscape.
Planting Program 2020
Each year, around this time, our planting program comes into action.
This year our planting program will be on over 400 hectares of degraded farmland in the northern wheatbelt of WA. Over 90% of the land was cleared for farming by European Settlers since the 1900s and has suffered decades of habitat loss and decreased rainfall as a result.
We reserved about 80% of the seed collected in our seed bank for direct seeding. Before planting, these seeds need to be prepared so that they are suitable for planting. We will use a few different methods to do this, depending on the species, they may be smoke treated or soaked in hot water then dried in the sun.
The rest of the seeds were sent to Parnell's Nursery in Tincurrin to propagate. When the weather conditions are right, the 148k seedlings will be transported to our planting site at the Yarra Yarra Biodiversity Corridor and hand planted by our team.
A total of 62 species indigenous to the region will be planted including eucalyptus, acacia, banksia and melaleuca.
Outcomes
Since establishing the first planting of our reforestation project in 2008, we have planted 30 million trees and shrubs. After the 2020 planting, the total area of the restoration program will reach over 13500ha.
The reforestation of the area has created wildlife habitats and seen the return of native flora and fauna. We expect to see an increase in the diversity of plants and animals, including conservation-significant species such as Malleefowl, Bush Stone-curlew, Western Spiny-tailed Skink and the Woylie (Brush-tailed Bettong).
Find out how you can support this vital work by funding our Plant-a-Tree Program and through purchasing Biodiverse Reforestation Carbon Offsets.
Share This