&lt Back To Blog Archive
$755 billion invested in low-carbon tech in 2021
BY


Ryan Borrett
Date


February 2022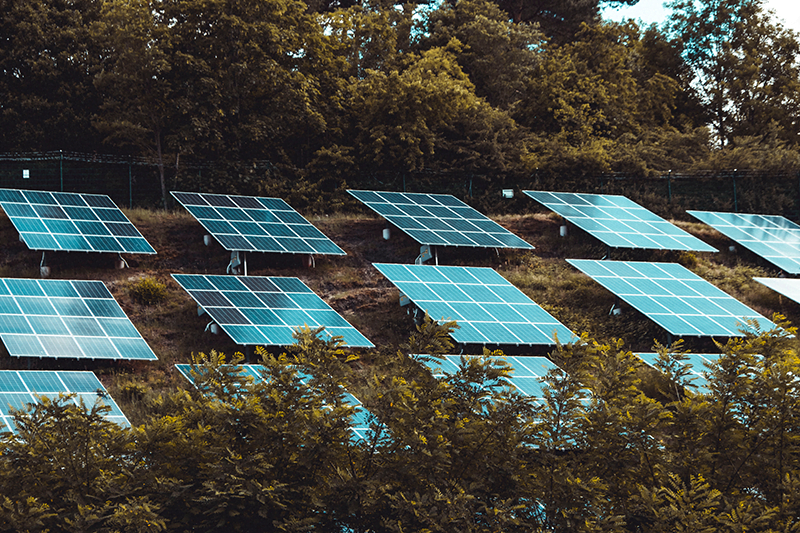 More money than ever before is being invested globally in the low-carbon energy transition, with the 2021 total of $755 billion (USD) being a 27% increase on the previous year.
The report by research firm BloombergNEF recorded investment increases in almost every sector tracked in the report including renewable energy, energy storage, electrified transport, electrified heat, nuclear, hydrogen and sustainable materials. Carbon Capture and Storage (CCS) was the only sector that saw a decrease in investment compared to 2020, but many CCS projects were still announced and underway in 2021.
Rising climate ambition and policy developments from governments and organisations spurred the record-breaking financial movements, along with the carbon budget of the Paris Agreement rapidly running dry.
Investment in renewable energy and electrified transport made up most of the global totals at $366 billion and $273 billion respectively. Electric vehicle investment grew at the massive rate of 77% in 2021.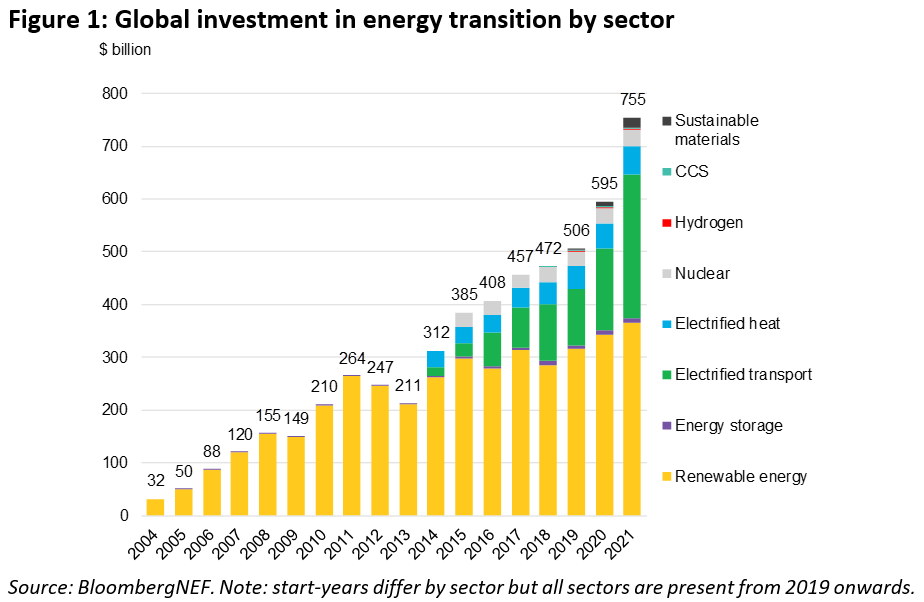 The Asia Pacific region represented nearly half of the total investment and also recorded the largest growth rate at 38% in 2021. Part of this is accounted for by China leading global investment in low-carbon technologies, delivering $266 billion in 2021.
The report also maps out the financial commitment that's needed to align with a goal of 1.75°C global warming. Investment levels will need to triple to $2.1 trillion by 2022-2025, and then double again to $4.2 trillion between 2026 and 2030.
It's clear that climate commitments and ambition have great potential to secure the financial backing they require to take action on the climate crisis. Real success, however, will only be possible with less investment in other industries that continue to damage the environment and if change comes in an equitable and ethical way.
Share This