&lt Back To Blog Archive
5 key takeaways from COP26 and what it means for our future
BY


Ryan Borrett
Date


November 2021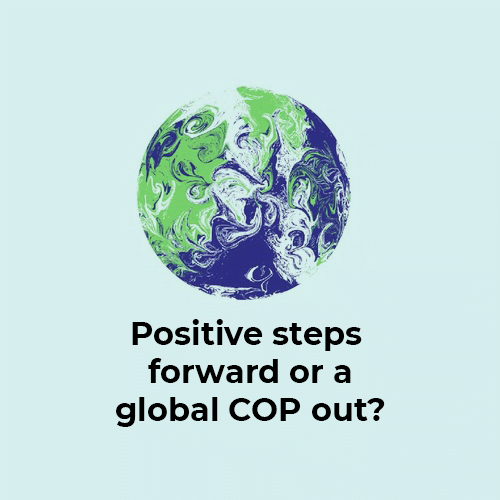 The last two weeks of COP26 in Glasgow have seen heated debates, productive discussions, and the promise of some real progress. The conference has been described as the most important meeting of world leaders to safe guard the planet's future.
Here are five of the biggest takeaways from the UN Climate Conference:
1. Deforestation
One of the first announcements at COP26 was 141 countries agreeing to end global deforestation by 2030. The declaration commits to "working collectively to halt and reverse forest loss and land degradation by 2030, while delivering sustainable development and promoting an inclusive rural transformation".
Importantly, countries that are deforestation hotspots such as Brazil, Indonesia, and the Democratic Republic of the Congo signed the agreement. The pledge seeks to create holistic stewardship of forests across the world, by taking action in sustainable production, infrastructure development, trade, and greater support for Indigenous peoples and local communities.
However, like most of the commitments made at COP, words need to be backed by action. The drivers behind deforestation, like beef and palm oil production, need to be tackled for this pledge to make a real change.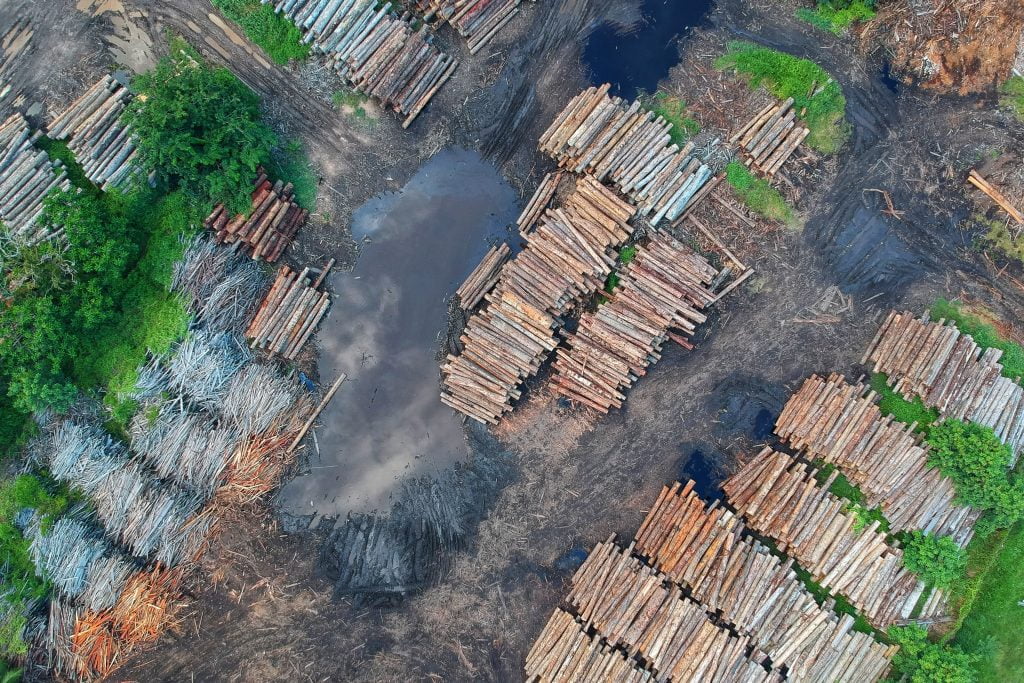 2. Coal
We've been mining coal for thousands of years and using it to generate power since the late 19th century. The canary has been singing for many years now that our dirtiest fuel source needs to be a thing of the past, and last week more than 40 countries agreed that using coal as a fuel source to generate electricity must come to an end.
Large coal-using countries like the United Kingdom, Canada, and South Korea all signed the agreement to phase out coal by 2030 or 2040, deeming it essential to limiting global warming to 1.5°C.
Disappointingly, some of the world's largest coal-users like the US, China, and Australia were missing from the agreement. However, coal is quickly becoming more expensive than renewable energy and this economic reality means many investors have already jumped ship.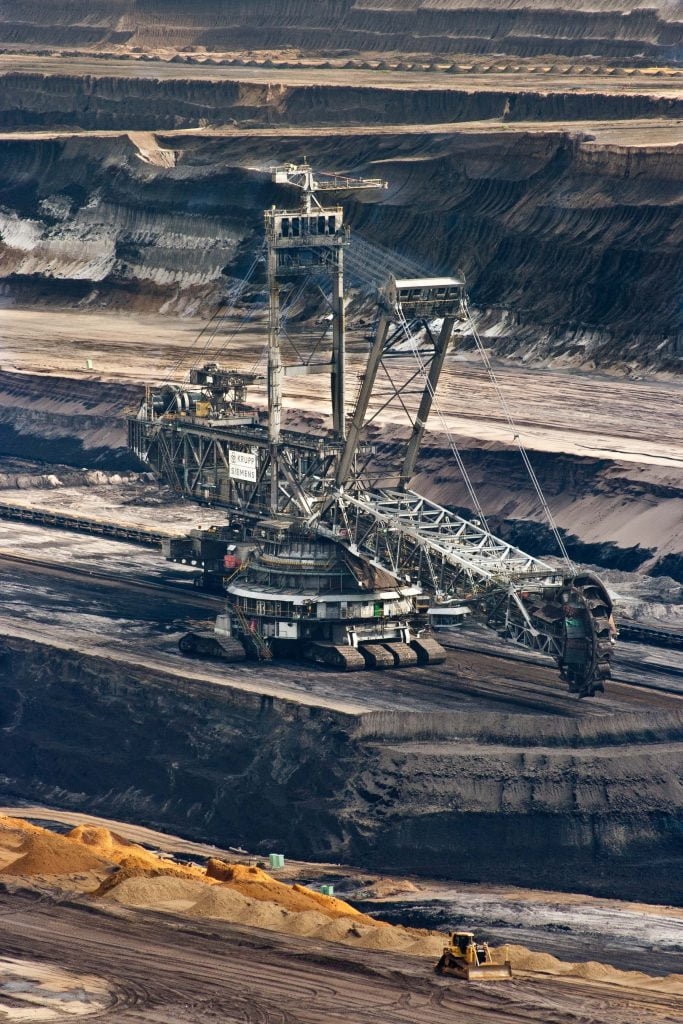 3. Methane
Methane warms the climate about 84 times more than carbon dioxide, but methane also remains in the atmosphere for around 12 years compared to the hundred-year presence of CO2. This means cutting methane emissions now could have a rapid impact on reducing global warming whilst CO2 emissions take longer to be reduced.
Under the Global Methane Pledge announced at COP26, more than 100 countries have agreed to shrink their methane emissions by 30% by 2030. This was backed up by commitments of US$325 million from foundations and philanthropy groups.
Australia is once again lagging behind the rest of the developed world by not signing the pledge and making no commitment to cut its methane emissions, despite having one of the highest global per capita methane emissions from its large coal and agricultural industries.
It's especially disappointing because the solutions to reduce methane are within reach. One great innovative example is Australian company Sea Forest who have developed agricultural feed supplements from seaweed that reduces livestock methane emissions by up to 98%. Sea Forest's seaweed was used to feed the sheep used for cotton by Carbon Neutral partner M. J. Bale in 2021.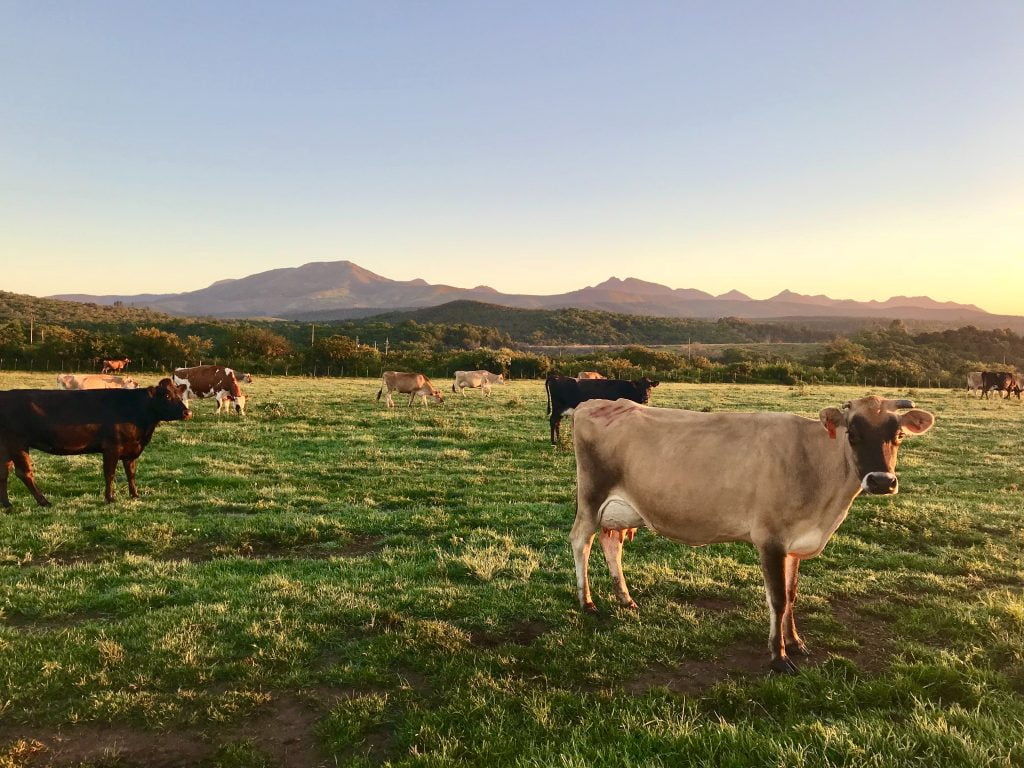 4. Shipping
The global shipping industry pumps out more than a billion tonnes of CO2 emissions every year, making up around 3% of the global total. Twelve countries, led by Denmark, announced an ambitious target at COP26 for global shipping to reach net zero emissions by 2050, and setting new reductions targets to be met by 2023.
The Clydebank Declaration was also signed by 19 countries, including Australia, to commit to so-called 'green shipping corridors' of zero-emission fuel routes with port infrastructure and technology developments such as hydrogen fuels. Such a route is being proposed for Australia's iron ore shipping journey to Japan, which is the most heavily emitting route on the planet.
Critics say the plan is more likely to sink than stay afloat, criticizing it for lack of detail and immediate short-term actions to be taken. Along with aviation, the shipping industry still has a long way to go to align with the reductions required to reach a 1.5°C goal; of the 50,000 ships currently in international trade, only 200 will be 'green ships' by 2030.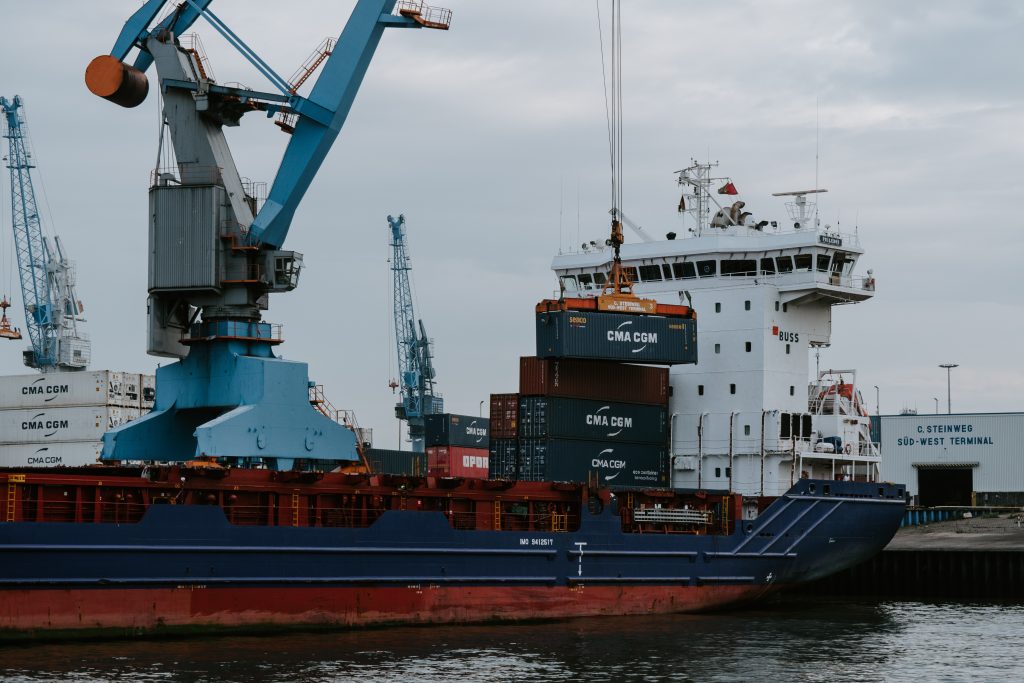 5. Finance
Like most things in politics, money runs the show. Climate finance, which is transnational flow of money from developed to developing economies, was a key undercurrent of most discussions and agreements at COP26. These issues are particularly pertinent, as it's developing countries that are tipped to face the worse effects of the climate crisis such as more intense droughts and fiercer floods, and developed economies that are most responsible for emissions.
The African Group of Negotiators on Climate Change called for US$700 billion in climate finance every year from 2025 to help the continent adapt to climate-caused damage and loss. At 2009's COP15 in Copenhagen, rich countries agreed to commit $100 billion annually, but they've failed to deliver on their promise and delivered only around $80 billion.
New finance goals were also proposed for climate adaptation separate to emission reduction as adaptation is urgently needed while climate targets continue to fail to be met.
Australia committed $500 million of climate finance on the first day of COP26, with funds to go toward projects in the neighbouring Indo-Pacific region. Pacific countries like Fiji have criticised Australia's meager emission reduction targets in the past, as they face potentially huge consequences from the climate crisis. Barbados' Prime Minister, Mia Mottley, delivered one of the most powerful moments of COP26, stating that a 2°C rise in global temperature would be a "death sentence" and called for more funding to small island nations on the frontlines of climate change.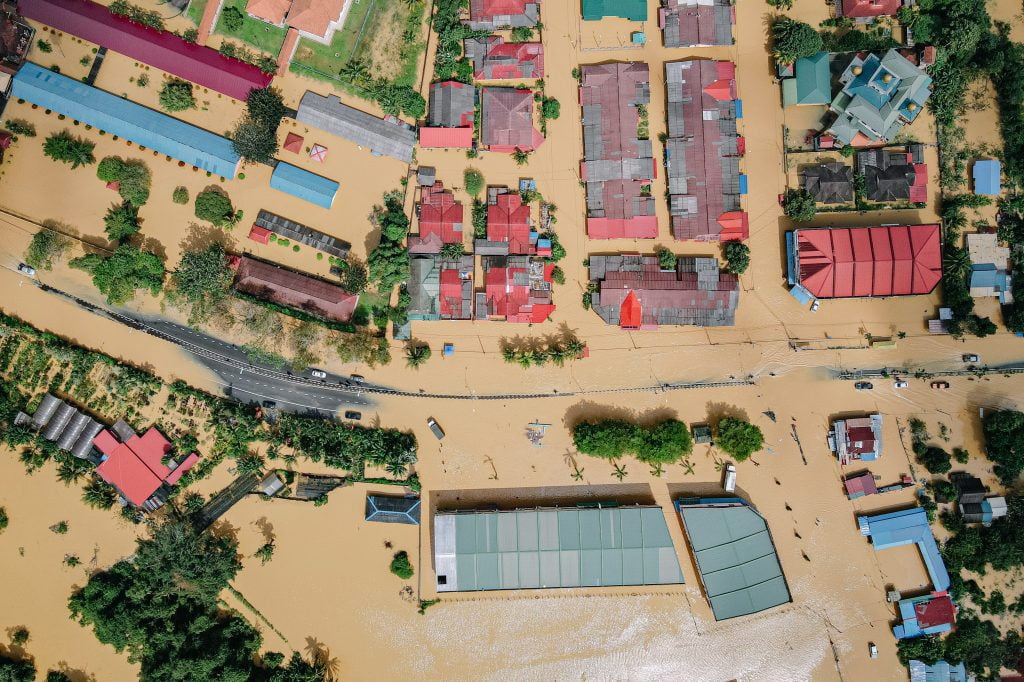 Positives steps forward or a global COP out?
Many more issues were brought to the table at COP26, such as carbon trading and electric vehicles, and a lot more developments undoubtedly took place behind the scenes.
The ultimate mission of COP26 was to 'keep 1.5 alive', and 137 of the 197 UNFCCC countries have now pledged net zero targets, (only 13 of which have been legislated).
The scientific community and other critics say world leaders have missed the opportunity to use COP26 to spark the change that's needed to protect a planet on the brink; even if all commitments promised at COP26 are met, temperature increase by 2100 will overshoot 1.5°C and hit 2.4-2.6°C above pre-industrial levels. Perhaps this should come as no surprise when the largest delegation present at the conference was the fossil fuel lobby.
Despite the promises of progress, the question remains whether real action will be delivered before it's too late.
Share This