&lt Back To Blog Archive
Young and green versus old and grey…
BY


Michael Cooper
Date


December 2021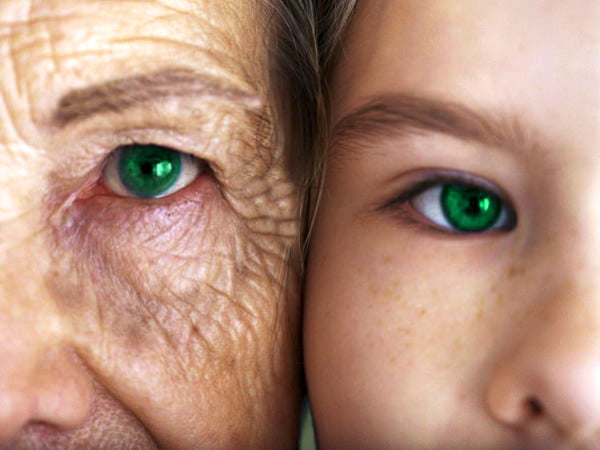 The shifting paradigm of corporate social responsibility
It's a commonly known fact that people under the age of thirty are more concerned with the global impact of climate change than their older counterparts. Countless surveys and polls back up this statement, and a simple conversation with any child of school age tells us social awareness, health consciousness and environmental sustainability are high priorities on the modern curriculum, and at the front of mind for younger generations.
As these generations grow into heads of industry, politicians and decision makers, we will see an inevitable shift in the way institutions take a stand for the beliefs of their new leaders. In the here and now, the younger generations are looking to powerful brands to create change, and so safeguard their futures. The savviest businesses are the ones that recognise this soonest.
Understanding generational differences is incredibly important when deciding how businesses can connect with consumers and encourage their support for a more healthy and sustainable future. It is a truism that older generations tend to be more conservative, more insular and more pessimistic about the future of the planet and society as a whole. They hold a 'hunker down and protect those closest to me' mentality, while younger generations tend to lean towards a more societal point of view – a caring, sharing and optimistic approach as a means to achieving the greater good for humanity.
Younger generations look for strong and forthright leadership from businesses to address global challenges. They will support or oppose businesses based upon what they see as righteous, and boardrooms across the planet are finally sitting up to take notice.
It was once the case that most heads of business would sit on the fence when it came to issues of social equality. The gay marriage plebiscite of 2017 was an Australian watermark, however, with big businesses sticking their heads above the parapet and, as a consequence, gaining a corporate advantage over their competitors. As the vote drew closer, very few were actively seen to go against the polls; the majority of businesses stayed silent, and a sizeable number voiced their support.
Around this time, Deloitte undertook a study to see what impact this had on consumers. They discovered 25% respondents cited an organisation's stance on marriage equality as an influence on their buying decisions. This rose to over 40% among younger people – in basic terms, younger generations were influenced 15% more than their older counterparts in alignment on social issues.
The statistics on environmental issues are even more striking. Various studies have clearly shown younger generations reward brands that appear more environmentally responsible. Surprisingly, however, some statistics indicate older generations will act more responsibly when it comes to non-transactional actions such as recycling or wastefulness (although younger people are far more likely to become vegan).
Another indication younger generations are more prepared to support social responsibility by putting their hands in their pockets came from Cone Communications in 2016. Their Millennial Employee Engagement Study indicated some 75% of respondents would take a pay cut in order to work for a socially responsible business.
The inference is that the days of a business sitting back and focusing on its core services are numbered. It has become increasingly important – and soon will become essential – for businesses to be highly ethical in all forms of corporate social responsibility.
To stay ahead of the curve and engage younger employees, modern businesses must therefore consider four key actions in their everyday operations:
Place sustainability at the centre of the business
This is by no means a quick win, but by committing to a considered strategy of sustainability principles across all levels of the business, companies can achieve an instant buy-in from younger generations, and the older heads will follow. Not to mention businesses that reduce emissions, waste and energy consumption invariably save money in the long run.


Democratise business practices
Younger generations often have the most innovative ideas, especially when it comes to matters of sustainability or corporate social responsibility. Businesses that are large enough to have internal committees often benefit from setting up groups whose mandate is to reform these areas of company practice, and youthful initiatives are often the most inventive.


Look outwards as well as inwards
Forward-thinking businesses should get involved in other organisations' endeavours to contribute to their sustainability efforts. Marketing departments should be encouraged to share positive stories, which offers the opportunity to increase engagement by spreading the word to a wider audience. Here at Carbon Neutral, we dedicate a large amount of our efforts to celebrating the contributions our partners make to mitigating the climate crisis.
Recognise all pillars of sustainability
While environmental sustainability is at the heart of what we do at Carbon Neutral, the other pillars of sustainability should also be addressed. A social sustainability strategy should consider important issues such as gender equity, diversity and equality. Younger generations are particularly encouraged by such actions and working for a company that actively looks to 'do the right thing' creates a greater degree of pride in employees.


At Carbon Neutral, we recognise the importance of these values, and while we don't always do things perfectly, we strive to improve as our business grows. We are also incredibly proud that our core business offers clients an opportunity to improve their record on ethical responsibilities – a decision that's good for the planet, good for the soul and good for their future employees and clients.
Share This