&lt Back To Blog Archive
The decade of Generation Restoration
BY


Ryan Borrett
Date


August 2021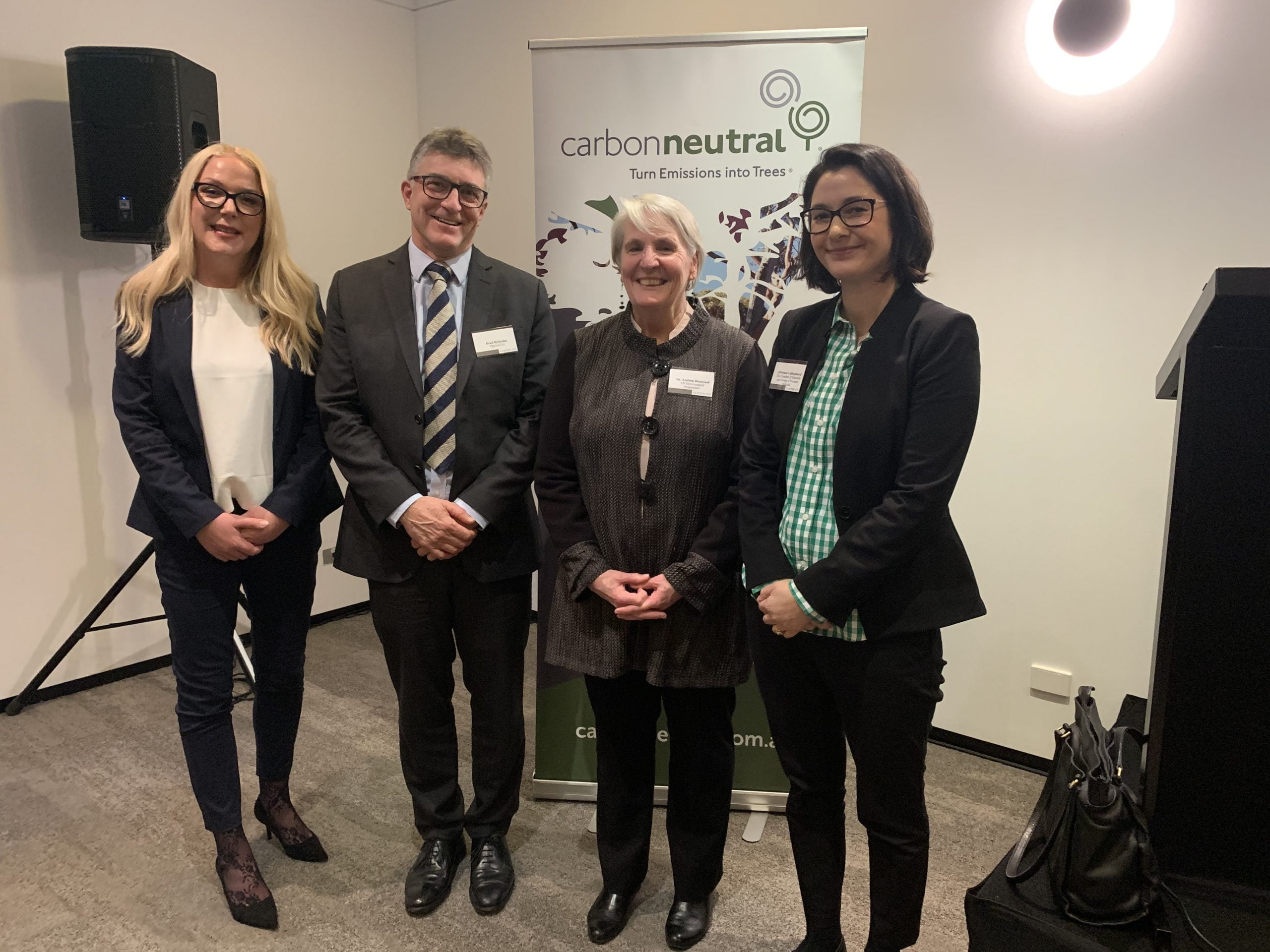 How we will achieve net zero by 2050?
How important is restoring ecosystems and biodiversity to halting climate disruption?
Why is this decade being declared as #GenerationRestoration?
Last week we were privileged to hear an insightful perspective on these key questions in a presentation given by Dr Andrea Hinwood, the Chief Scientist of the United Nations Environment Program (UNEP).
Carbon Neutral hosted the event in Perth along with Clayton Utz and the Chamber of Minerals and Energy. There were representatives from across the environmental, energy, mining, and consulting sectors attendence, all eager to engage in exciting and constructive discussions on climate solutions.
Dr Hinwood's global experience at the interface of the environment and human health means she understands how important it is that people and communities sit alongside business and industry in tackling climate change. She highlighted how UNEP is playing a vital role in bringing the science of climate, and its urgent reality, to nations, organisations, and environmental projects all over the world.
Dr Hinwood underlined that we are at a crucial point where many of our planet's environmental indicators (other than just temperature – such as wildlife populations and air pollutants) are at thresholds where acting decisively in this decade is essential for a sustainable future for humanity. She shared that this is why 2020-2030 is marked as the United Nations 'Decade of Ecosystem Restoration' and why we need a #GenerationRestoration.
But it wasn't all doom and gloom – her perspective illustrated how UNEP is already overseeing big strides being taken by a growing international movement to address climate change in business investment and in culture. Dr Hinwood also signalled to the recent agreement of the European Union to cut greenhouse gas emissions by 55% from 1990 levels by 2030, putting it on track to reach climate neutrality by 2050.
The co-benefits of ecosystem restoration and protection were also discussed and emphasised, such as the increased inclusivity and equality of regeneration projects and how much we rely on the biodiversity provided by the natural world.
Questions from attendees discussed how cultural and social shifts are integral in accompanying shifts in climate disruption, and the ideas and practices organisations should adopt to make meaningful change on their climate impact. 
Carbon Neutral's Head of Corporate Sustainability and Climate Strategies Dr Marianne Dahle also spoke during the evening and introduced Dr Hinwood. Marianne shared her insights on the shifting business landscape as more and more businesses and organisations are acting to implement meaningful climate action.
The evening's themes continued to bubble into engaging conversations following Dr Hinwood's presentation, with key members of WA industry sharing their insights backed by one central idea – we all need to work together on this one.
Carbon Neutral would like to thank Dr Andrea Hinwood for her presentation, and extends its gratitude to Clayton Utz, the Chamber of Minerals and Energy, and all event organisers.
Share This