&lt Back To Directory
Wellstein Cheese Co.
Since June 2021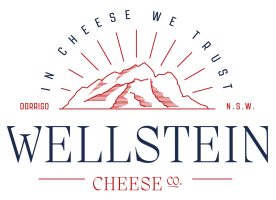 Industry
Food and beverage
35+ tonnes of c02 offset
Committed to working towards net zero emissions and addressing the climate crisis.
About Wellstein Cheese Co.
Wellstein Cheese Co is a small scale artisan cheesery in the Dorrigo Mountains.

Their aim is to create exceptional artisan cheese products that highlight the flavours of the Dorrigo plateau terroir using the highest quality ingredients in an ethical and sustainable way. Founded in 2021, the company is committed to sustainability, from energy use and production to packaging and shipping.

Wellstein Cheese Co's collaboration with Carbon Neutral has been part of the business' vision from day one to create a positive change to ensure the world is in a better position for future generations.