&lt Back To Directory
Vitality Brands
Since February 2021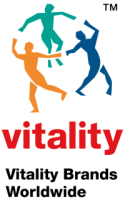 Industry
Retail and online retail
1000 trees planted
Helping to reverse the impact of deforestation, restore ecosystems and improve biodiversity.
About Vitality Brands
Vitality Brands is an Australian company dedicated to developing good-for-you wellness products that help people feel healthier and happier, thereby influencing lives in a positive way. In place since the company was founded, our common Purpose helps give meaning to why we do what we do.

Founded in 2003, by James Wright and soon joined by Richard Meyrick and Ian Jarman, Vitality Brands is made up of 60 like-minded people who are building a company of both sustainable financial value and positive social worth.

Vitality Brands is proudly the number one brand in the Australian sun protection market and has an exciting and growing presence in the emerging wellness category and Australian-sourced bath, body and fragrance markets.

As we do business, we consistently strive to behave ethically, respect the planet, share our profits to leave a positive social legacy and create positive social and environmental imprint on the world through our practices, products and profits.