&lt Back To Directory
Think Positive Prints
Since July 2020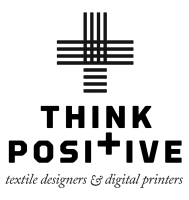 200 trees planted
Helping to reverse the impact of deforestation, restore ecosystems and improve biodiversity.
About Think Positive Prints
Think Positive is renowned internationally as a leader in design and direct-to-fabric digital printing. We are an Australian based textile design studio and digital printing house digitally printing on natural fabrics such as, cottons, linens, jacquards, velvets, silks, wool and cashmere.

All design and printing is created locally in our Sydney facility. Our team of talented artists translate design concepts into living textiles for the fashion, interior, theatre and film industries.