&lt Back To Directory
The Digital Embassy Pty Ltd
Since April 2007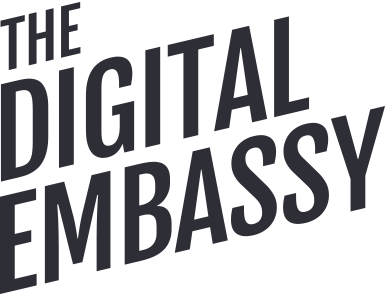 Industry
Design and creative, media and publishing
262+ tonnes of c02 offset
Committed to working towards net zero emissions and addressing the climate crisis.
1695+ trees planted
Helping to reverse the impact of deforestation, restore ecosystems and improve biodiversity.
About The Digital Embassy Pty Ltd
The Digital Embassy is a premier South Australian based website design, development, and hosting agency. We have contributed to the digital transformation of Australian companies for over 25 years.

We strive to take proactive steps to reduce our environmental impact every day. We are committed to reducing the impacts of our operations by implementing sustainable initiatives around the office, in our daily tasks and through our work. We take action by putting processes into place to prevent, reduce and mitigate the operational impact on the environment.

We prioritise responsible sourcing. Our goal is to become a carbon-neutral enterprise, cutting our online carbon footprint by using eco-friendly servers and infrastructure. We continue to actively participate in long-standing environmental programmes that involve restoring the Australian environment and offsetting carbon through accredited offsets.

Our company seeks out and uses like-minded vendors that uphold and demonstrate environmentally responsible practices to serve the needs of our business and clients.