&lt Back To Directory
Phonebot
Since July 2019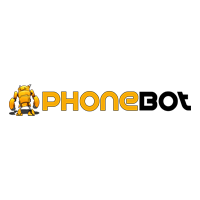 Industry
Retail and online retail
62+ tonnes of c02 offset
Committed to working towards net zero emissions and addressing the climate crisis.
About Phonebot
Back in 2012, we established this company with one purpose - to reduce the carbon footprint by prolonging the life of smartphones by refurbishing gently used items. Besides upcycling, our highly qualified team of technicians also grades and refurbishes each device so that you get the best quality of top-selling brands like Apple, Samsung, Google, OnePlus, and more.

Our first store opened its doors in Reservoir, Victoria, in 2012 and steadily grew into an 8-member team by 2019. Our second store opened in St Kilda, was mainly targeted towards the backpacker community in and around St Kilda, but quickly became the go-to shop for the locals.

Our highly trained staff at both locations refurbishes only well-handled ex-demo, gently used, corporate buyback and change of mind products. At Phonebot, we value quality, range of products, super fast free delivery, low prices and customer satisfaction.