&lt Back To Directory
Goodbye Junk Pty Ltd
Since August 2021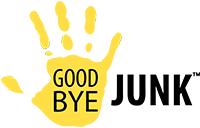 154+ tonnes of c02 offset
Committed to working towards net zero emissions and addressing the climate crisis.
4366+ trees planted
Helping to reverse the impact of deforestation, restore ecosystems and improve biodiversity.
About Goodbye Junk Pty Ltd
Goodbye Junk is a leading rubbish removal company operating in Sydney. We are driven by customer experience & satisfaction as well as innovation and making a difference. Goodbye Junk has a strong commitment to the environment and eco-friendly practices. Our initiatives include carbon offset for our trucks, planting a tree for each job we complete (since Aug 2021) and recycling, donating and reusing all that we collect as much as possible.