&lt Back To Directory
Goodbye Junk Pty Ltd
Since August 2021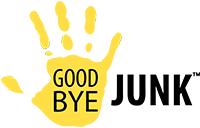 423 trees planted
Helping to reverse the impact of deforestation, restore ecosystems and improve biodiversity.
About Goodbye Junk Pty Ltd
Goodbye Junk is a leading rubbish removal company operating in Sydney. We are driven by customer experience and satisfaction as well as innovation. Goodbye Junk has a strong commitment to the environment and eco-friendly practices. Our initiatives include carbon offsetting all of our trucks, planting a tree for each job we complete and recycling, donating and reusing all that we collect as much as possible.