&lt Back To Directory
core roasters
Since July 2021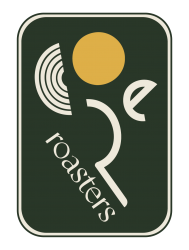 200 trees planted
Helping to reverse the impact of deforestation, restore ecosystems and improve biodiversity.
About core roasters
At Core, we choose coffees that are expressive of their origin and roast them with care to showcase and celebrate what's important; people and flavour.

We make considered choices about the raw ingredients we buy, the people we work with, and even the boxes we put our coffee in -knowing that each decision will have a lasting impact on our environment and everyone from producers, to you - our customers.

We love nothing more than the look on someone's face when they take that first sip, or first bite, or first sniff and they are transported to their happy place. We want to provide you with the best things to fill your cups and your senses. Because we know that's what gets your day started and gets you over that afternoon hump. It's those moments, those short breaks from the world that can make life a little bit more enjoyable.