&lt Back To Directory
Concept Promotions Victoria
Since February 2021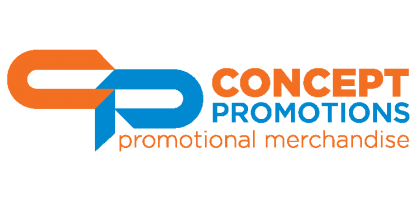 Industry
Design and creative, media and publishing
200 trees planted
Helping to reverse the impact of deforestation, restore ecosystems and improve biodiversity.
About Concept Promotions Victoria
Since 2006, Concept Promotions has been a leader in the Australian market for supply of Branded Promotional Products for Events, Conferences, Point Of Sale, Gift with Purchase, promotional giveaways, marketing and uniforms. We supply things such as giftware, homeware, drinkware, desktop items, apparel, bags, notebooks, travel items and many more. Our services extend to include full logistical warehousing and distribution services, customised specifically to the individual needs of our clients.

Concept Promotions takes pride in being an "ever evolving" organisation. In marketing it is important to constantly monitor, develop, implement, offer and maintain new technologies, premiums and strategies to stay ahead of the competition and deliver our clients quality and innovation.

We are proud to announce our new Eco Concept Promo website full of Eco inspired giftware, drinkware, tech, desktop, lifestyle products and many more, using sustainable, biodegradable, organic, and recycled materials. For every order placed from our Eco Range, we will plant a tree. Reducing our carbon footprint and helping our clients to reduce theirs.