&lt Back To Directory
Colourful Collective Travel
Since March 2018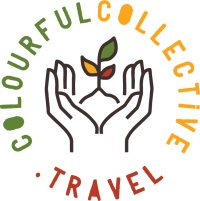 Industry
Tourism and travel
319+ tonnes of c02 offset
Committed to working towards net zero emissions and addressing the climate crisis.
About Colourful Collective Travel
Colourful Collective Travel is a NSW based tour operator delivering premium day and multi day tours throughout regional NSW focusing on wine, food, and nature.

A core pillar of our business model is carbon neutrality. This is primarily achieved through the offsetting of our tour vehicle emissions, which also includes the emissions produced by our clients driving their own cars on our niche 'tag along'' tours.

Our mission is to bring together like-minded travellers to enjoy wonderful experiences that encompass the very best of NSW wine, food and nature, all sustained with the knowledge that by choosing to travel with Colourful Collective Travel, they're are taking a proactive step to help mitigate climate change.

Partnering with Carbon Neutral is an important precursor to meeting our CSR objectives, and being a leader in the travel and tourism industry.