&lt Back To Directory
Cannington Veterinary Hospital
Since January 2021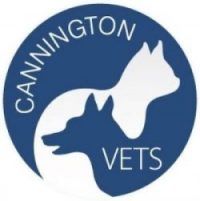 Industry
Animal health, products and services
400 trees planted
Helping to reverse the impact of deforestation, restore ecosystems and improve biodiversity.
About Cannington Veterinary Hospital
We have been providing quality professional, personal and caring veterinary services to the Cannington area and surrounding suburbs since 1968.

We consider our pets to be a part of the family, so we understand how important your pet is to you.

We are dedicated to reducing the stress of vet visits through positive reinforcement and low stress handling techniques and our loyal clientele value the trust created by our long-term commitment to the professional and personal service we provide.

Our pets connect us to our natural world, and now more than ever we need to care for that world. Cannington Veterinary Hospital is very proud to have partnered with Carbon Neutral in the Plant-a-Tree Program. We believe we all need to play our part to tackle the climate crisis and restore biodiversity on our precious planet.