&lt Back To Directory
Canberra Fixed Price Extensions and Canberra Granny Flat Builders
Since May 2021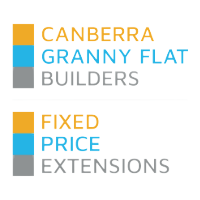 Industry
Building and construction
200 trees planted
Helping to reverse the impact of deforestation, restore ecosystems and improve biodiversity.
About Canberra Fixed Price Extensions and Canberra Granny Flat Builders
Canberra Fixed Price Extensions and Granny Flat Builders are the ACT's experts in design, planning and construction of secondary residences, detached additions, and home extensions for your property.

We aim to build a world-class structure which increases the total value of your property by more than what you invest in building it, and we pride ourselves on providing a fixed price guarantee to all our clients with a turnkey solution, ready to move in, and with no hidden costs.

Our business has long been committed to taking care of the natural world. We understand that for a business to thrive, we must commit to the environment, which we do through our company's sustainability agenda.