&lt Back To Blog Archive
Investors Warm to Carbon Farming
BY


Michael Cooper
Date


May 2022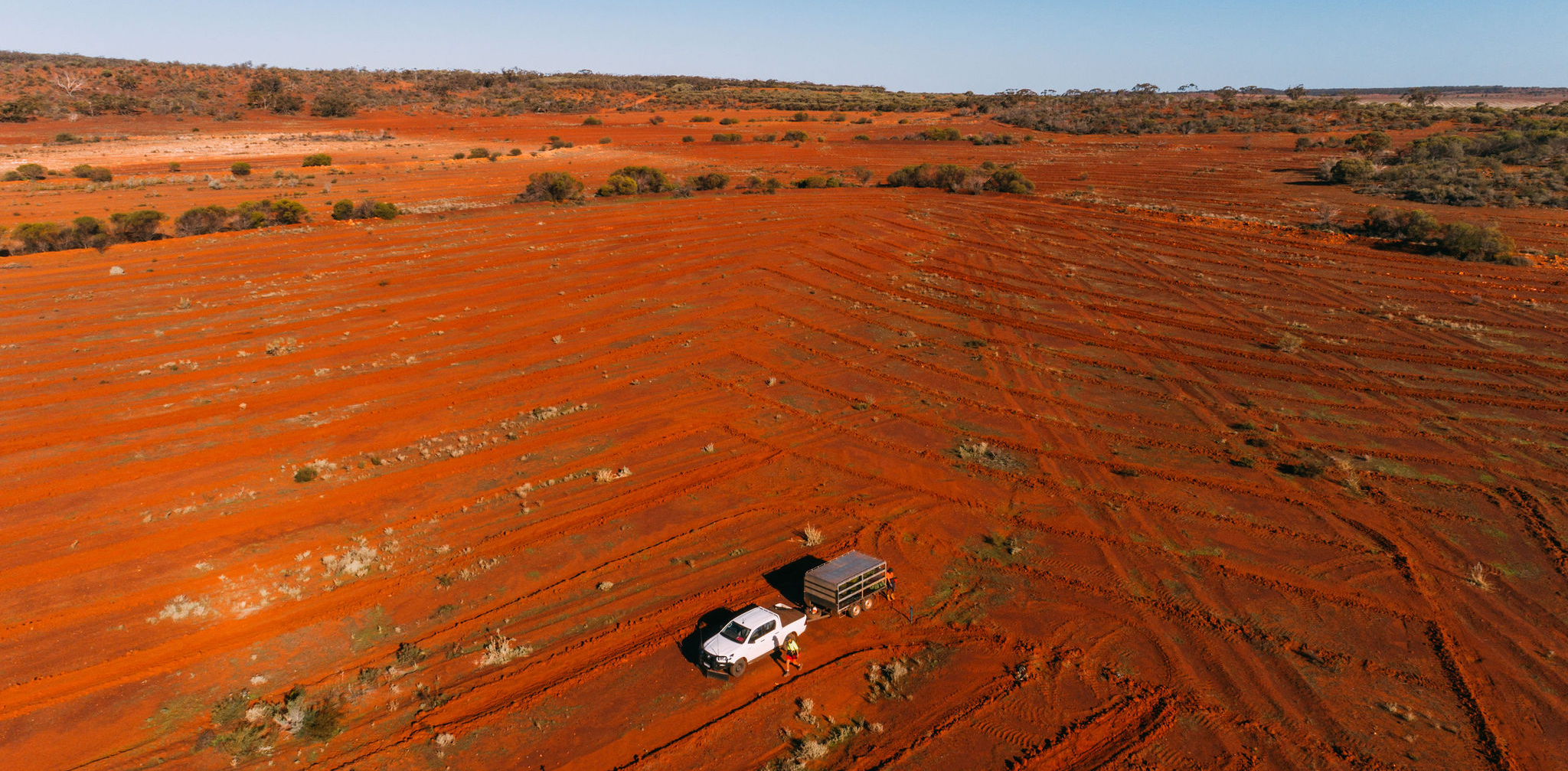 This article was first published in the May 2-15 edition of WA Business News and was written by Mark Beyer.
Australia's carbon market has been through a tumultuous two months, but local players are positive about long-term growth.
Western Australia played host to a surge in carbon farming activity 15 years ago.
That was when companies such as Carbon Neutral, Carbon Conscious and CO2 Australia started planting millions of native trees across the Wheatbelt. They built upon the early work of volunteers at Men of the Trees and the hundreds of farmers who planted oil mallee trees to help control salinity on their properties.

With financial backing from big gas and energy companies seeking to offset their greenhouse gas emissions, the business of tree farming seemed poised for rapid expansion. The introduction a decade ago of Australia's carbon trading scheme – which enabled project developers to earn money from the creation and sale of carbon credits – was another positive.
Fast forward to the present and industry veterans like Carbon Neutral chief executive Ray Wilson say it is still a cottage industry. However, he remains positive about the sector's prospects, driven in large part by international moves toward decarbonisation. Carbon Neutral has always had an eye on the global market; having obtained certification in 2016 from an international body, the Gold Standard forum, it is the only Australian exporter of carbon offsets (carbon credits).
"People will need to independently and transparently verify the claims they are making about their greenhouse gas emissions"
Chris Lund
Local companies entering the sector have also chosen to bypass Australia's carbon market.
"The European market is much more developed, their thinking is much more advanced," InterEarth chief executive Howard Carr told Business News. "That results in a much deeper and more liquid market, bigger volumes, more stable prices, and less sensitivity to changes in government policy. "It means when we talk to investors in Europe, they know exactly what they are on about.
"It's a whole different culture and system and ultimately for us the price is better as well." Another Perth startup, Decarbonology, is also planning to bypass the Australian market. "There is a lot of uncertainty in the Australian system," Decarbonology director Cameron Edwards said. "We have seen some real concerns recently in terms of, for example, human-induced regeneration credits, and whether in fact those carbon credits have achieved the carbon uptake promised."
Human-induced regeneration is one of 38 carbon abatement methods approved under Australia's Emissions Reduction Fund. Of the 1,167 ERF projects approved in Australia to date, HIR projects are by far the most common. This method applies where landholders regenerate native bush, typically by reducing stocking rates on cattle and sheep stations or by halting the clearing of bush.
Former regulator Andrew Macintosh caused a storm earlier this year when he questioned the veracity of many ERF projects and their claimed carbon credits. The key test is additionality: does the project achieve additional carbon abatement beyond what would have occurred anyway? For instance, was the pastoral station already planning to reduce stocking rates or halt land clearing?
A recent decision to revoke the 'commercial and public lighting' method neatly illustrates the issue. Under this method, project developers could earn carbon credits by upgrading the lighting in commercial buildings, thereby reducing electricity use. Having previously approved eight projects using this method, the Emissions Reduction Assurance Committee has decided that, because of the falling cost of more efficient lighting systems, such upgrades have become a business-as-usual occurrence.
Mr Edwards said the Australian government had spent billions of dollars buying offsets. "If they do not abate the claimed amount of carbon emissions, that will have serious flow-on effects," he said. He noted that ACCUs – the carbon credits bought by the Australian government – were not recognised and sold globally. "We are bypassing these concerns and operating in global offset markets based on international standards," Mr Edwards said.
Decarbonology co-founder Chris Lund said the Australian system provided incentives for Australian industry, farmers, and investors but did not necessarily meet global standards. "The spotlight has come onto and will continue to focus on our system because there is now a recognition Australia is part of a global supply chain that expects genuine additional offsets that meet international standards," Professor Lund said. Another issue in the Australian market is uncertain pricing for ACCUs, particularly after a March decision by Energy and Emissions Reductions Minister Angus Taylor.
Many ERF projects hold fixed-price contracts with the Australian government, with an average price of around $12 per ACCU. Each ACCU represents one tonne of carbon abatement. Mr Taylor decided projects could exercise an option to sell their ACCUs on the open market, where prices had increased by around 200 per cent since January 2021, to $50. The result was a collapse in the market price of ACCUs, which is bad news for people looking to develop new projects.
Despite this, project proponents remain positive because of international trends, particularly the increasingly active role played by big investment funds demanding that listed companies take more action on climate change. That has been reinforced by regulators such as the Australian Securities and Investments Commission focusing more on 'greenwashing'.
Another driver of change was the introduction in Europe of the Carbon Border Adjustment Mechanism (CBAM), which is effectively a carbon tax. It means exporters unable to demonstrate carbon neutrality will be taxed to account for that. The mechanism will be phased in between 2023 and 2026. "The introduction of CBAM is a watershed moment for industry," Mr Edwards said.
"Many companies will need to calculate and record their whole carbon footprint if they are exporting from Australia and that commodity is imported into Europe, directly or indirectly." He said industry in Australia would be forced to rapidly catch up with global measurement and reporting standards. "There is a massive step change; it has been a cottage industry but that is changing," Mr Edwards said.

Growth plans
These global trends translate to a big opportunity for WA. Mr Wilson said the Wheatbelt region had about 1 million hectares of farmland at risk of going saline. This could be revegetated with salt-tolerant trees and funded by development and sale of carbon offsets.
"We will plant 3,000 hectares this year; within a few years, we expect to be planting 20,000 ha each year" Ray Wilson
Carbon Neutral is gearing up to pursue this opportunity. Since 2007, it has spent about $50 million, planting 30 million trees across 15,500 hectares of company owned land in the Mid West. Mr Wilson said annual plantings were set to expand rapidly. "We will plant 3,000 hectares this year; within a few years, we expect to be planting 20,000ha each year," he said.
The business's growth plans have been helped by financial backing from Melbourne-based Tiverton Agriculture Impact Fund, which acquired a 65 per cent stake in the company last year.
Tiverton's Nigel Sharp has joined Carbon Neutral's board, alongside long-time shareholder Denis Watson. Mr Watson had been the major funder for Carbon Neutral, with his money coming from an unlikely source: the Australian distribution rights to the Little Trees car deodorisers.
Tiverton operates on the belief that sustainable economic, environmental, conservation and social benefits can not only be achieved concurrently, but each of these outcomes is interdependent and mutually reinforcing. It uses a 'regenerative' agriculture model on large-scale horticulture and broadacre agriculture and Carbon Neutral is planning to incorporate that approach over time. Mr Wilson said Carbon Neutral's projects delivered a range of benefits: as well as generating carbon credits, its projects boost biodiversity by providing habitat for flora and fauna, and deliver economic benefits, including job creation.
These benefits were quantified in Gold Standard's audit of Carbon Neutral's Yarra Yarra biodiversity corridor in the Mid West. Mr Wilson said this study – the first of its type he was aware of in Australia – found the co-benefits were worth more than the carbon value.
To accelerate its growth, Carbon Neutral has adopted a more flexible strategy. Until now, it has purchased land for its carbon farming projects, the most recent being 'Kooyong' farm west of Mullewa. Its plan for Kooyong involves reforestation of areas with poor quality soils while retaining premium land for sustainable farming and generation of soil carbon credits. To meet the growing demand from large emitters to invest in carbon farming projects, Carbon Neutral has developed a long-term partnership model.
The generation of carbon credits will be split according to capital and management contributions. For example, Tiverton has recently partnered with the Sentient investment group to buy land near Albany for tree farms. In this case, Carbon Neutral will be the project manager. It has recently hired experienced forestry investor and carbon farming pioneer Tony Jack to support its growth.
Carbon Farming 101
Carbon farming comprises agricultural methods designed to sequester carbon dioxide in soil or in plants.
There are three main types:
Human Induced Regeneration – where landholders regenerate native vegetation, for instance by removing livestock
Savannah fire management – uses controlled burning to reduce the size and frequency of wildfires
Revegetation – planting of native trees to establish forest cover Australia's Emissions Reduction Fund has registered 1167 projects, including 153 in WA. The most common type are HIR.
Share This