&lt Back To Blog Archive
Climate on the silver screen
BY


Ryan Borrett
Date


May 2022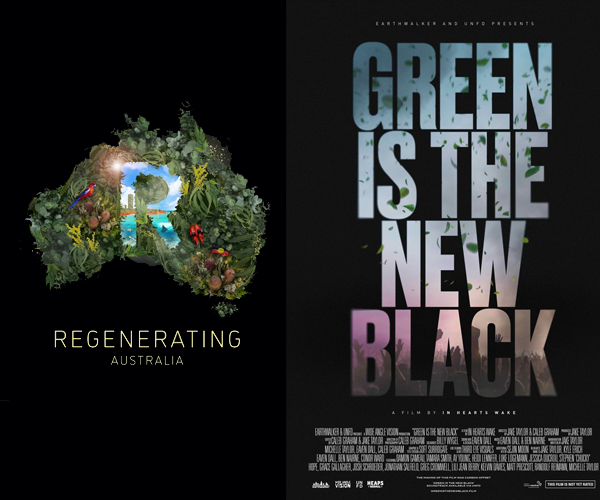 Two Australian films have recently shone the spotlight on the climate crisis, exploring the possibilities of a more sustainable and environmentally-friendly future.
Regenerating Australia
Featuring Kerry O'Brien, Sandra Sully, Gorgi Coghlan, Tim Flannery, David Pocock and other well-known voices, Regenerating Australia asks the question, 'What would Australia look like by 2030 if we simply listened to the needs of its people?'
In a unique format of a news bulletin in 2030 looking back at the current decade, the film was put together in a four-month interview process with Australians from all walks of life sharing their hopes and dreams for the country's future. Its a story of empowerment, solutions, and regeneration.
The 15-minute film imagines greener, more vibrant cities and communities, a high speed rail network connecting regional areas, the environmental and social effects of large-scale wind, solar, battery and hydrogen projects, and the impacts of landscapes coming to life when combined with First Nations knowledge.
The film was directed by award-winning filmmaker Damon Gameau, who's previous films That Sugar Film and 2040 broke records for Australian documentaries in cinemas.
Click here to see the film.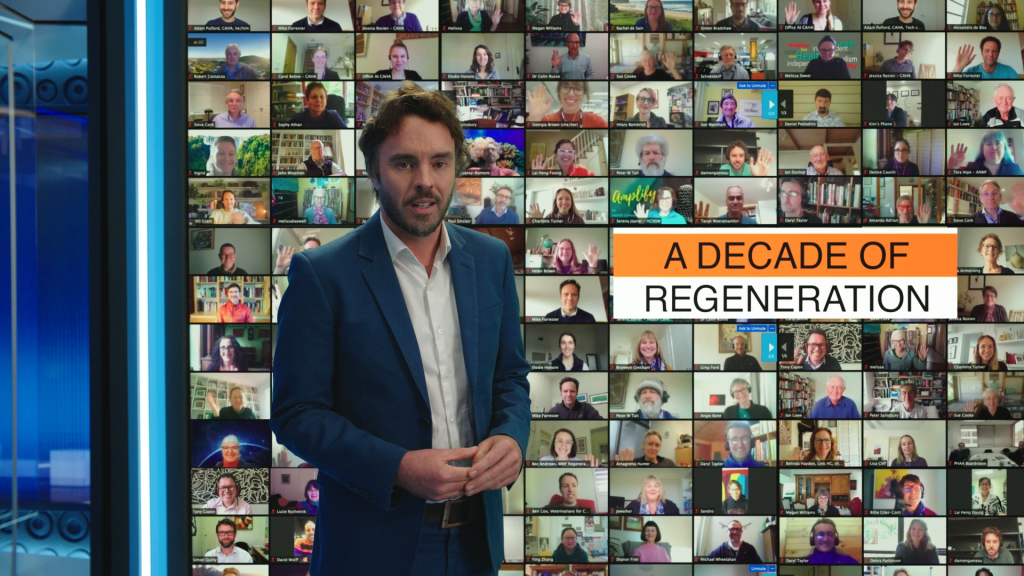 Green Is The New Black
Green Is The New Black is a story of passion and purpose behind an ambitious environmental feat of one of Australia's leading heavy music acts, In Hearts Wake.
Their fiercely loyal following has been forged from their relentless world–touring ethic, passionate ecological advocacy and hard-hitting, melodic-driven music. The band have received four top-5 records, an ARIA nomination for Best Hard Rock album, 110 million digital streams and over 100,000 records sold worldwide. But the more they recorded and toured the planet, the clearer it became: they were unwittingly threatening the very thing they sought to protect. The band vowed to record, release and perform their next album, (Kaliyuga), in a radically new and sustainable way. Kaliyuga became the first carbon offset album, pressed on recycled materials to hit the top 5 in the ARIA Australian Albums Chart as it debuted at #3.
Green is the New Black is a carbon off-set documentary that captures the twists and turns of the band's urgent mission to stop at nothing as they face bushfires and an unprecedented global pandemic throughout the album's creation.
Through conversation with creatives, experts and professionals such as Damon Gameau (2040, That Sugar Film), Tamara Smith (Greens Member for Parliament), AY Young (United Nations Young Leader), Jess Ducrou (Splendour In The Grass Festival co-founder), Heidi Lennfer (Cloud Control and FEAT Artists), and Luke Logemann (UNFD Records), join In Hearts Wake as they uncover unsettling truths, face human adversity and discover inspiring solutions for a new earth-aligned way forward for the music industry and its fans.
In Hearts Wake partnered with Carbon Neutral to offset the making of their album Kaliyuga and have planted over 1,000 trees in the Yarra Yarra Biodiversity Corridor through our Plant-a-Tree program.
The film's world screenings have currently finished, but more are planned for the future and you can keep an eye on release details on the film's website.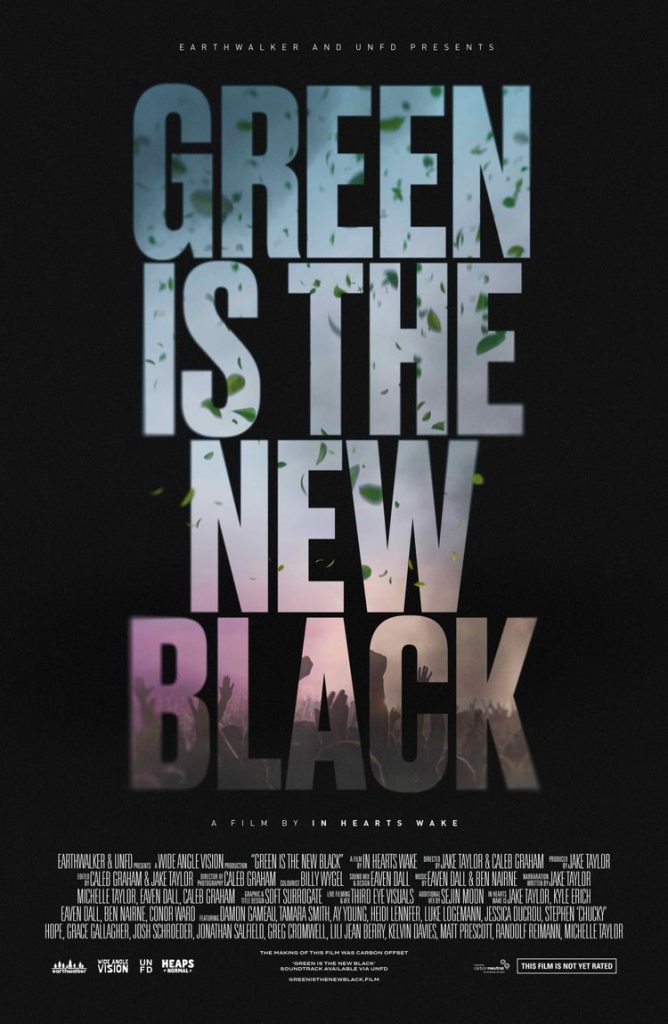 Share This