&lt Back To Blog Archive
Celebrating National Tree Day
BY


Michael Cooper
Date


July 2022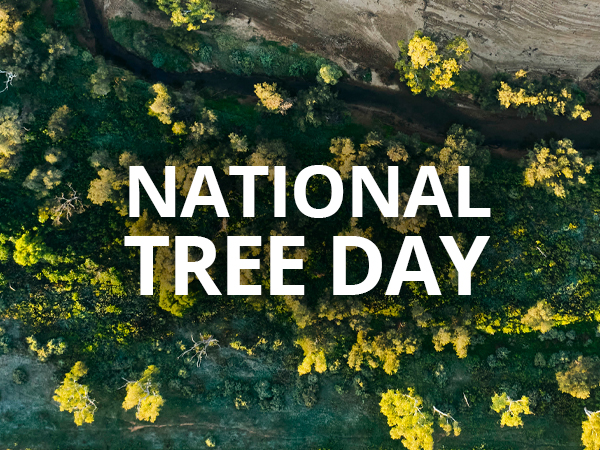 National Tree Day is Australia's largest community tree-planting and nature care event, and this year is taking place on Sunday, 31 July. Planned events around the country are expected to attract around 300,000 participants and volunteers, who will engage in environmental activities that educate Australians, young and old, about the natural world around them.

The focus of National Tree Day is based around three worthwhile causes; planting trees (for all the reasons that we at Carbon Neutral spend our lives espousing!); making donations towards purchasing the trees and seeds to be planted and finally, the cleaning of local parks and green spaces.
New research conducted by Pollinate as part of The Pulse survey shows that 7 out of 10 Australians agree their individual actions can have a positive impact on global environmental issues such as climate change. The research also found most Australians recognise the benefits of spending time in nature and doing so inspires them to protect the environment in return.
There is a myriad of ways to get involved in National Tree Day and we recommend paying a visit to Planet Ark to find out more.
If you'd like to take a less hands on approach to supporting this very worthy cause, then we encourage you to let us do the planting for you instead!
.
The History of Tree Days
While National Tree Day was only formally established as recently as 1996, the history of days set aside for communities to appreciate and celebrate nature goes back several centuries…
Almost half a millennium has passed since the Spanish village of Mondoedo played host to the world's first documented arbor plantation festival in 1594.

A couple of centuries later, a priest named Don Juan Abern Samtrés in Villanueva de la Sierra chose to plant trees on Carnival Tuesday to make the local festival more enjoyable. Samtrés wrote a manifesto in defence of trees, which he issued to nearby communities in an effort to foster a greater respect for the environment. This festival remains to today and is now known as Arbor Day.

The USA adopted Arbor Day in 1872 in Nebraska, and with the drive and commitment of Birdsey Northrop the concept was exported to Japan, Canada, and Europe.

Arbor Day was first observed on Australian shores on June 20, 1889. Most states in Australia have since adopted Arbor Day, and in the 1980s Victoria even introduced an Arbor Week.

Australia took the step to establish National Tree Day some twenty-six years ago, and since then, the program has seen communities' around the country plant almost 26 million trees.
Share This