&lt Back To Blog Archive
Carbon negative winemaker
BY


Kat Rischbieth
Date


February 2020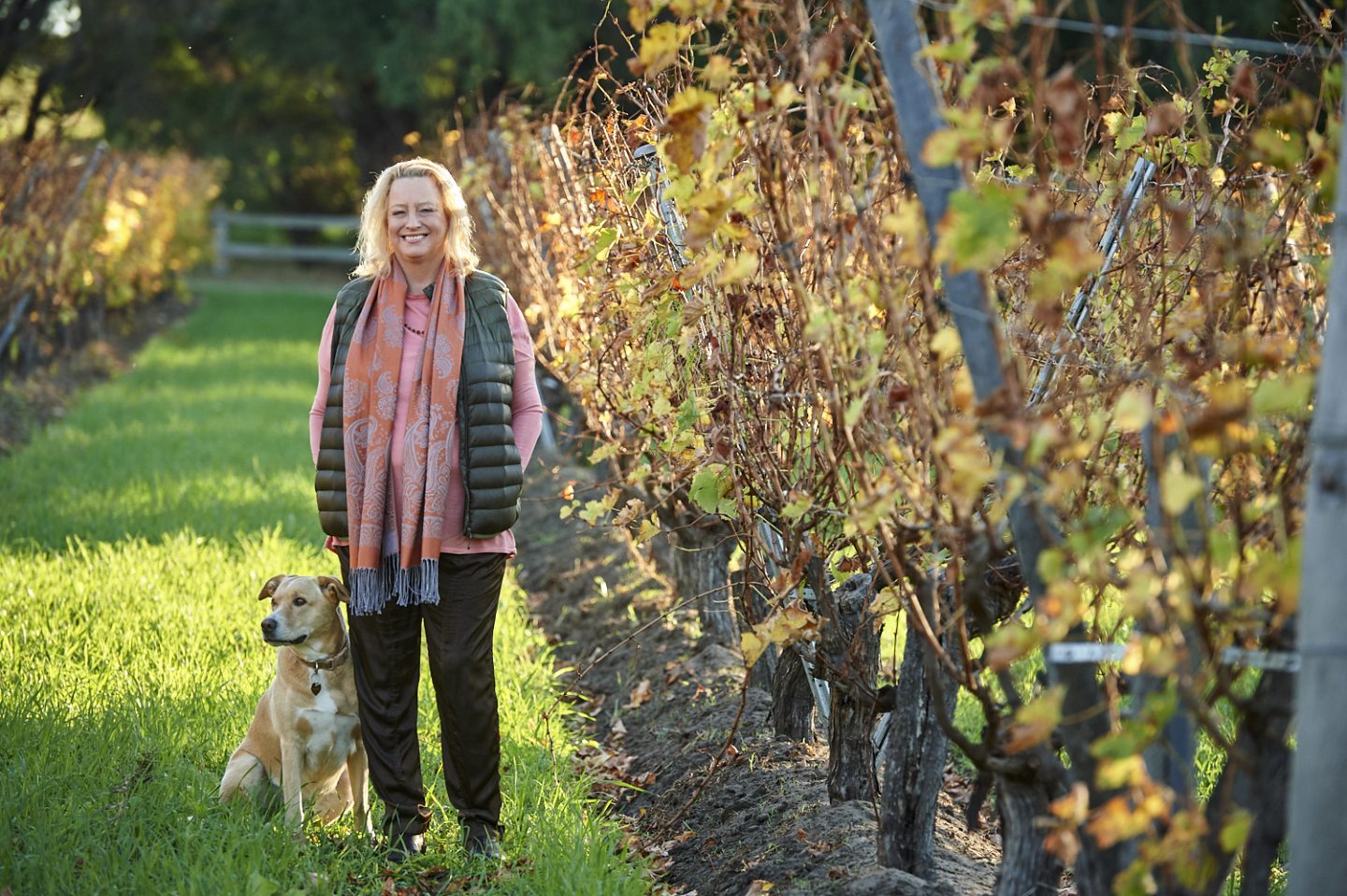 BACKGROUND
Cullen Wines was established in 1971 and moved to total organic viticulture in 1998.
In 2004, the Cullen Vineyard became certified A Grade Biodynamic by the BFA of Australia and its Mangan Vineyard and Winery was certified in 2008.
The first major goal of the revived Soil and Land Conservation Council in 2019 was to implement the draft State Soil Health Strategy, addressing key soil issues in WA such as salinity and soil carbon.
Action on climate change was a prominent subject covered at the World Economic Forum in Davos, Switzerland, last month.
Photo credit: Frances Andrijich
Defining This Term:
Carbon negative: the removal of GHG emissions beyond net zero
Cullen Wines in Margaret River is now 'carbon negative'.
The company has offset its carbon emissions since 2006 and has successfully reduced its carbon footprint so that they take more carbon from the atmosphere than they emit.
To compensate for their carbon emissions, Cullen Wines has been buying carbon credits which support tree planting in Carbon Neutral's Yarra Yarra Biodiversity Corridor 400km north of Perth.
The distinguished winery is a leader in biodynamic, sustainable and solar-powered practices. Cullen Wines Managing Director and Chief Winemaker Vanya Cullen said the company's philosophy of "quality, integrity and sustainability" led it to approach carbon solutions provider Carbon Neutral.
"It is the way forward and our little piece to balance carbon and climate change," Ms Cullen said.
Carbon Neutral identified and calculated the emissions associated with Cullen's day to day operations. Tractor use, agricultural practices, air miles, packaging and freight, were among the components measured.
Carbon Neutral Chief Executive Officer Ray Wilson said "the fact that Cullen Wines is now carbon negative is impressive. This is a great case study of how a business has reduced carbon intensity over time through production efficiencies and has now become 'carbon negative' through soil carbon sequestration."
Carbon Neutral studied the amount of organic carbon stored in the soil of Cullens' 31ha vineyard over the five years from 2014.
"Broadly, it is well recognised the amount of organic carbon stored in Australian soils could be increased by changing land management practices", said Mr Wilson. "This will help reduce greenhouse gas emissions, increase farm productivity and potentially create offsets."
Moves towards reducing – or even eliminating – a carbon footprint align with the West Australian State Government's push for WA farmers to adopt regenerative agriculture practices, said Mr Wilson. The Government estimates land degradation to cost WA's agricultural production sector more than $2 billion each year.
Cullen Wines implemented dedicated changes, including intensive soil management and composting alongside the existing biodynamic methods.
The amount of soil organic carbon (SOC) at testing sites on the Wilyabrup winery indicate that soil in the ground has increased more than 2602 tonnes between 2014 and 2019, on average 520 tonnes a year.
Wine critic and writer Ray Jordan said Cullen Wines' focus on environmental benchmarks is to be commended.
"By any measure, winemaker Vanya Cullen's decision to adopt a rigorous biodynamics approach in the vineyard and winery, together with other environmentally sound initiatives aimed it eliminating carbon footprint, has been a resounding success," Mr Jordan said. "But it is in the quality and consistency of the wines that the impact is most profound. The flagship Diana Madeline is among Margaret River's elite cabernets with its brightness and energy features of the biodynamic approach. The chardonnays share a similar status with the purity and precision capturing the best of this variety."
"This has really opened our eyes to what you can do," said Mr Wilson. "The numbers around soil carbon achieved by Cullen's has astounded us."
Cullen Wine's environmental success shows how reducing an organisation's carbon footprint without compromising mission or profit is within reach. Ms Cullen urges fellow growers and producers to "go carbon neutral now".
Share This