&lt Back To Directory
MJ Bale
Since November 2020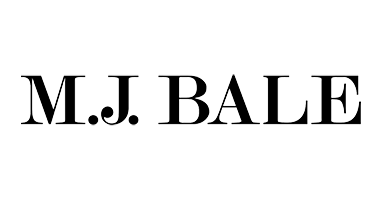 15924+ tonnes of c02 offset
Committed to working towards net zero emissions and addressing the climate crisis.
About MJ Bale
Founded in 2009, M.J. Bale is an Australian-owned gentlemen's clothier making garments of integrity for men of character. They pride themselves on tailoring expertise with natural fibres, particularly Australian merino wool, and measure themselves against their all-important brand tenets of Provenance, Authenticity, Integrity and Character. M. J. Bale are The Official Tailor to the Australian Test cricket side & Wallabies, as well as a host of professional and cultural organisations, and operate 70 stores across Australia.

In 2021 M. J. Bale became Climate Active certified offsetting their entire footprint of their organisation and products, and becoming the first Australian fashion brand to do so. Their objective is to evolve from sustainability towards regeneration, creating the lightest farm-to-store footprint in Australian fashion retail.