&lt Back To Directory
Western Environmental Pty Ltd
Since November 2019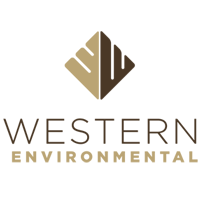 Industry
Environmental services and consulting
202+ tonnes of c02 offset
Committed to working towards net zero emissions and addressing the climate crisis.
About Western Environmental Pty Ltd
Western Environmental is a specialist environmental consultancy that draws on the combined experience of more than 30 environmental professionals Australia-wide. Our staff have worked within regulatory authorities, government departments and in private industry, providing an unsurpassed knowledge base and the most innovative environmental consulting service within our areas of expertise.

We are committed to providing the highest quality services to our clients by combing local knowledge and expertise to deliver practical solutions. While we work on a broad range of projects in many market sectors, our primary focus is on the provision of services to the land development, construction, infrastructure, government and minerals and energy sectors.