&lt Back To Directory
Stone Pine Distillery
Since February 2020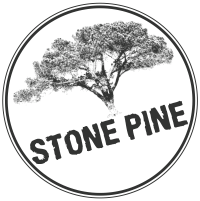 Industry
Wineries, breweries and distilleries
2000 trees planted
Helping to reverse the impact of deforestation, restore ecosystems and improve biodiversity.
About Stone Pine Distillery
Stone Pine Distillery is a family owned microdistillery, established in 2008 on the outskirts of Bathurst.

Specialising in Gin and Spiced Rum, Stone Pine has always sought to minimise its carbon footprint, primarily through the use of renewable energy and high efficiency plant and process.

The addition of tree planting through Carbon Neutral has been a really positive addition to these steps, and we look forward to continuing to offset our carbon emissions whilst contributing to Australia's biodiversity.