&lt Back To Directory
RES Group
Since March 2021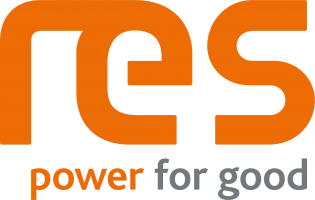 Industry
Utilities and energy
1205+ tonnes of c02 offset
Committed to working towards net zero emissions and addressing the climate crisis.
About RES Group
RES is the world's largest independent renewable energy company. At the forefront of the industry for nearly 40 years, RES has delivered more than 21GW of renewable energy projects globally and supports an operational asset portfolio exceeding 7GW worldwide for a large client base. RES works across onshore and offshore wind, solar, energy storage and transmission and distribution, with expertise to develop, construct and operate projects around the globe. Headquartered in the UK, RES employs more than 3,000 people and operates globally with offices in 10 countries across the Americas, Europe and Asia Pacific.

RES' vision is a future where everyone has access to affordable zero carbon energy. RES has been providing clean energy for nearly 40 years and sustainability lies at the core of its business activity. Its sustainability agenda is to power positive change by ensuring that its operations, products and services make a net positive contribution to society and the environment.