&lt Back To Directory
Lifestyle Clotheslines
Since January 2021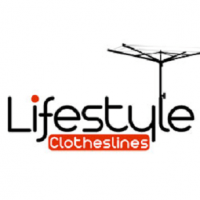 Industry
Retail and online retail
203 trees planted
Helping to reverse the impact of deforestation, restore ecosystems and improve biodiversity.
About Lifestyle Clotheslines
Lifestyle Clotheslines is the leading supplier and installer of Australian Made Clotheslines and Hills Hoist Clotheslines throughout Australia.

All models and styles of clotheslines and washing lines in stock including Rotary, Foldown, Retractable and Clothes Hoist. Our local Australian support team can get the best deal on a clothesline in Australia.