&lt Back To Directory
BrewDog
Since August 2020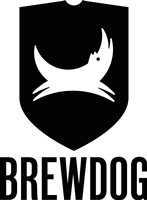 Industry
Food and beverage
3000+ tonnes of c02 offset
Committed to working towards net zero emissions and addressing the climate crisis.
About BrewDog
At BrewDog, we have made the commitment to double offset all of our emissions - Scope 1, 2 and 3! We are now a carbon negative business! Working with world leading expert, Professor Mike Berners-Lee we have calculated our carbon footprint and designed our removal initiatives! This means we now remove twice as much carbon from our atmosphere than we emit each year, whilst simultaneously doing all we can to drive our emissions to zero.

To do this, we have partnered with a number of fantastic organisations. All of the partners and projects have the highest standard of accreditation and have been additionally vetted by a team of leading experts. All of our removal initiatives are beneficial to biodiversity and local communities and are additional, certified and verifiable.

It is, of course, best not to emit carbon in the first place. We are working on a fast-track 24-month plan to reduce the carbon footprint of our operations, along with our journey to become zero-waste.