&lt Back To Directory
Ashley Faithfull Training Studios
Since November 2021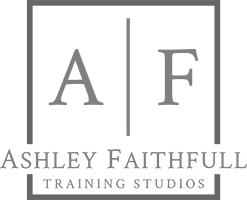 Industry
Health and Fitness
35+ tonnes of c02 offset
Committed to working towards net zero emissions and addressing the climate crisis.
About Ashley Faithfull Training Studios
Ashley Faithfull Training Studios is a boutique health and wellbeing studio based in the Melbourne CBD in a brand new 6 star energy rated building. We work closely with corporate companies and busy professionals to guide help restore a healthier work life balance through personal training, small group classes, yoga, meditation and health and fitness consulting. Outside of looking after our members wellbeing, we are also focused on the wellbeing of our planet! From the concept, we used a lot of natural materials in the build of our studio including locally sourced stone and wood as well as the use of moss to help draw moisture from the studio and odour in a sustainable way. From fully recycled cork yoga mats, recycled bamboo and plastic keep cups and water bottles to all natural oils and cleaning products, we have always been conscious of our carbon footprint as a business and are always looking for ways to improve and educate.