&lt Back To Directory
AniPal
Since May 2021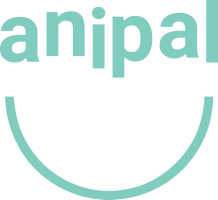 Industry
Animal health, products and services
35+ tonnes of c02 offset
Committed to working towards net zero emissions and addressing the climate crisis.
About AniPal
AniPal was founded after Steph Stubbe started working as a young RSPCA Veterinarian. She was shocked to see the number of wildlife patients suffering terrible injuries as a consequence of human pollution.

Those heartbreaking and preventable cases helped Steph realise that, today, working effectively with animals requires both proactive action as well as reactive treatment.

Anipal started out providing waste plastic materials a second life as beautiful recycled pet products, our company has now grown to encompass novel & sustainable dog treats. Our mission is to lead by example and inspire the veterinary and broader animal industries to adopt proactive, sustainable practices which cleanse our environment for the benefit of all our AniPals.